'Morning Joe': If Trump Were A Family Member You'd Be 'Gravely Concerned' About His Behavior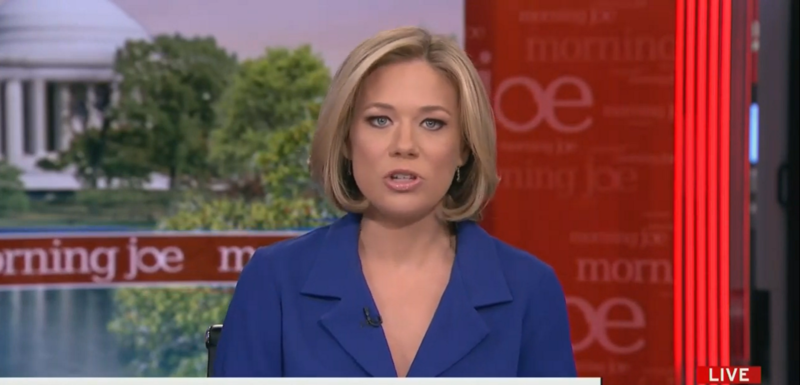 President Donald Trump's recent statements, both on Twitter and during his Fourth of July speech, have raised yet more questions about his mental state. On Morning Joe Monday guests expressed concern about the President's outbursts and compared him to an ailing member of the family.
In a segment about Trump's recent poll numbers, which show him performing better than ever, former aide to the George W. Bush White House Elise Jordan was more interested in his capacity or lack thereof.
"I was just more disturbed this past weekend over the course of, you know, that bizarre speech about, you know, razing airports during the Revolutionary War," Jordan said.
"And then the bizarre rant this weekend – just the fundamental instability of Donald Trump right now and just behavior that if you saw in any major CEO or a family member you would be gravely concerned. And, you know, I wonder, Rev, you've known him for so many years, is this getting more extreme or is this just par for the course?"
Reverend Al Sharpton agreed that Trump's behavior was getting worse.
"No, I think it is more extreme," Sharpton said. "He has always been different, let's put it that way. And always been a megalomaniac but I don't recall him ever seeing airports in the 18th century and denying climate change."
"I think we're seeing him, either the pressure of being president has made him worse or there are other factors. But he's clearly gone beyond even the bizarre behavior we were used to in New York."
Trump may not be a member of the average American family but his responsibilities as president go well beyond a CEO. The fact that panellists on a major news network are now openly discussing Trump's mental fitness is a sign of how much things have changed in the last two years.
Watch the video above, via MSNBC.