Acting DHS Secretary Claims Reports of Squalid Conditions at Detention Camps Are 'Unsubstantiated'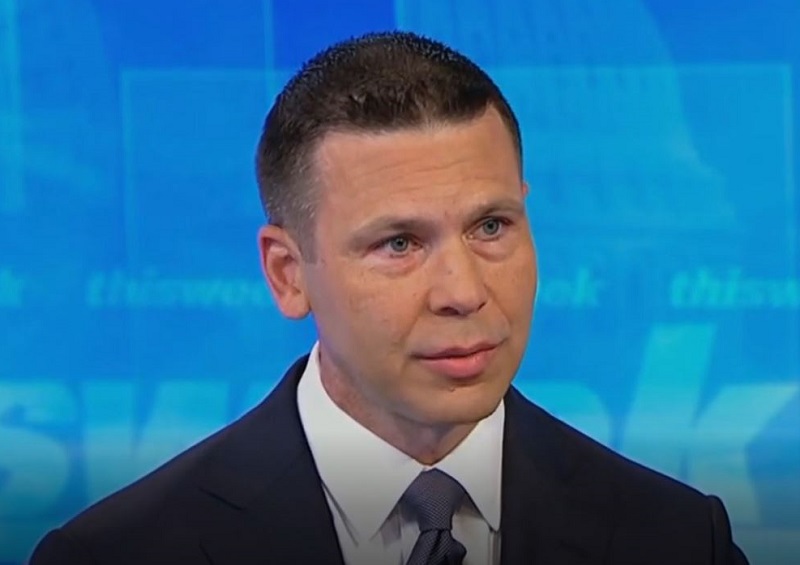 Acting Department of Homeland Security Secretary Kevin McAleenan called reports of the squalid conditions at a migrant detention camp in Clint, Texas as detailed in a recent New York Times report "unsubstantiated" during an interview with ABC's Martha Raddatz on Sunday morning.
Raddatz had played a clip of McAleenan calling the reports "unsubstantiated" during a June 28 press conference, after the first Times story on the Clint facility appeared. Since then, the paper published another, more in-depth story on the terrible conditions inside Clint. Raddatz asked McAleenan why, in light of these stories as well as a recent report by the DHS Inspector General documenting the squalor inside Border Patrol facilities, he would still call the allegations "unsubstantiated."
McAleenan replied:
"Because there's adequate food and water. Because the facility is cleaned every day. Because I know what our standards are and I know they're being followed because we have tremendous levels of oversight."
"Adequate!"
Raddatz then asked if McAleenan does not believe the most recent New York Times story, which claims to have dozens of sources who have worked in or visited the Clint facility. She read off three of the allegations: that the odors from the child detainees' dirty clothes were so strong that it transferred to the agents guarding them and that the kids were suffering from outbreaks of scabies and chicken pox.
McAleenan replied that the three unsubstantiated allegations Raddatz referenced earlier — that the children are kept in unclean cells and have inadequate food and water — are contradicted by a report from the Office of Professional Responsibility, which is a federal agency that oversees DHS operations. He went on to claim that children in Clint have had "adequate" access to showers and clean water for over a year.
He also denied that DHS officials had known for a long time about the conditions in the facility but had not cleaned it up.
Watch the video above, via ABC News.