Fox News Contributor: Both Parties Have Stains Of Slavery, Neither Side Wants To Take Responsibility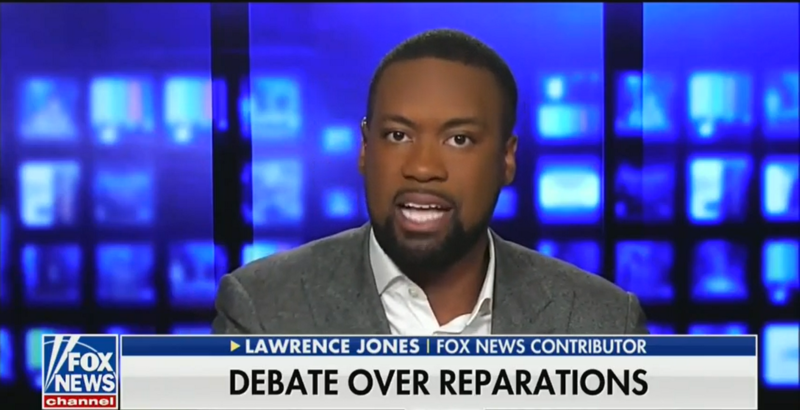 Fox News viewers might have been surprised Thursday morning to hear that both Republicans and Democrats bear responsibility for slavery and racism. Fox News contributor Lawrence Jones gave a more nuanced approach to the question of reparations than the network has offered so far. The segment took place on Fox & Friends.
"Well, you know, quite frankly, when I went to watch the hearing, it was kind of frustrating because as you would imagine no party wants to take responsibility for, not just what happened when it comes to slavery, but what happened after slavery during Reconstruction," Jones said.
"You had a lot of the Republicans saying hey, the Democrats are responsible for this, which is true in some sense. But there is also no accountability for what happened after slavery during Reconstruction where many black people weren't Republicans, in fact, and then there were also some Republicans, the Lily-white Republicans, that tried to push black people out of the Republican Party."
"And so there's a stain when it comes to both parties as it relates to slavery as well as Reconstruction era civil rights movement. But neither side wants to take responsibility."
Jones' comments directly contradict current Republican orthodoxy, which is to solely blame the Democrats for the evils of slavery and segregation. Though Jones disagrees with reparations, he called on Republicans to do more for the African-American community.
Fox & Friends viewers might not have been expecting Jones' balanced approach since Fox personalities spent much of Wednesday decrying and mocking the idea of reparations. Jones is of course correct that both parties have historically contributed to the mistreatment of black people.
Watch the video above, via Fox News.