'Morning Joe': Trump Might Not Believe His Bad Polls Even If Ivanka Told Him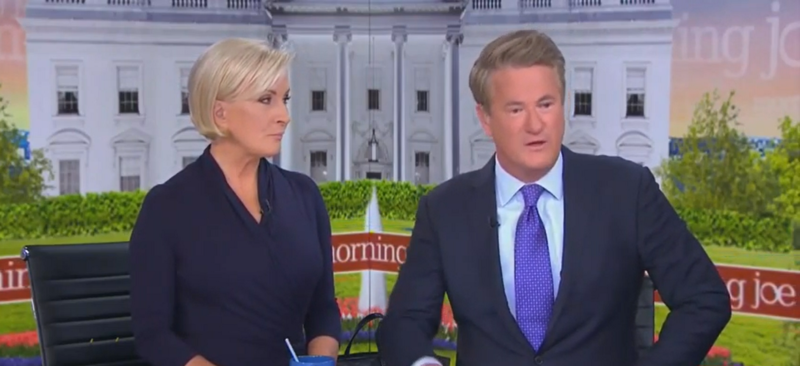 Morning Joe wondered if President Donald Trump believes anybody who brings him bad news Monday morning. Hosts Joe Scarborough and Mika Brzezinski joined regular panellists in asking who could convince Trump that his bad poll numbers are real.
The Trump campaign's poor internal polling has bee matched by a Fox News poll showing Trump losing to many potential 2020 Democratic candidates. Trump has denied his own internal polling showed him losing.
"It gets a little more difficult, Jonathan, when Fox News is basically mirroring your own internal pollsters who you're firing are saying," Scarborough said. "Just for everybody to know, this is really great news for the President and it's great news for the White House because it finally does allow somebody to walk in and say, Mr. President, you're losing, you're losing big, everybody's saying it. You're going to have to change."
"Is there anyone who has the guts to say anything to him in the administration right now? Anybody. Name one, somebody," Brzezinski said.
"He might listen to his daughter who's in there, but no," journalist Jonathan Lemire said. "That has been what has happened over the last year and a half, in particular, the erosion of the guardrails, the erosion of the adults in the room."
"Mind you, it didn't always work," Lemire said. "But now those people don't even exist. Mick Mulvaney, his chief of staff, has said publicly, he just tries to empower him, he doesn't try to rein him in."
"This is bad," Brzezinski said.
"I don't see who would go in there," regular Mike Barnicle said. "Even Ivanka. I mean, he might listen to her but would he believe her? I don't think so."
"He's not going to believe anyone on a poll that suggests he is losing," Lemire added.
Watch the video above, via MSNBC.