MSNBC's Donny Deutsch: Biden's Abortion Stance Isn't A Flip-Flop, Won't Hurt Him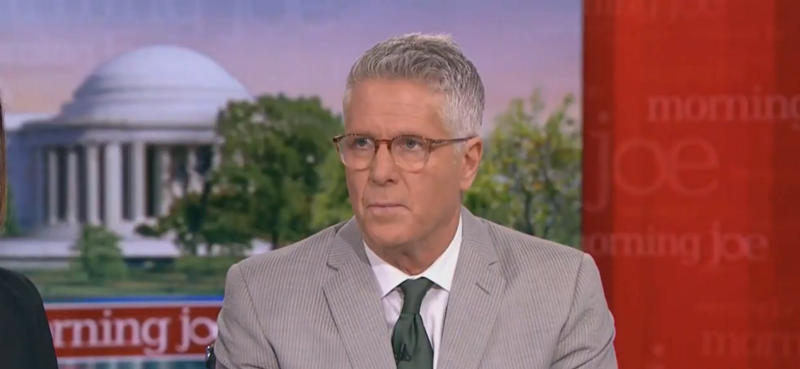 Vice President Joe Biden surprised everyone this week by reversing his position on the Hyde Amendment, which prevents federal funding for abortion. Though Biden had long supported it, he suddenly changed course in what some have seen as flip-flopping. MSNBC's Donny Deutsch saw it very differently Friday morning.
"This is interesting. I said this at the beginning of Biden's campaign," Deutsch told Morning Joe.
"People were very concerned, wow, the long history, when it comes to crime, when it comes to bank regulation, that's gonna sneak up on him."
"And I've said his defense is always going to be, look, I grow, I can change my mind, it is not changing mind from 40 to 42 and I think he will have the same Teflon feeling that Trump had."
"Democrats want him so bad because they believe he can beat Trump, that they're gonna let him go, you know what, I changed my mind. So the very I think a lot of the other candidates are hoping for, that there's a lot of stuff in the last 34 years that's gonna stick, I think this is the first in-action example of how he can gracefully pivot."
Willie Geist asked if Biden's decision could be seen as caving to the left, considering Biden is a Catholic and has long supported the Hyde Amendment.
"I'm gonna go on the theory that ordinarily he would get the FF, the flip-flop, but I think once … He's gonna  have the same thing Trump had, this weird shiny halo that people are gonna let it slip off."
Watch the video above, via MSNBC.