NBC's Richard Engel Says 'Delusional' for Trump to Claim Thousands Cheering Him in Britain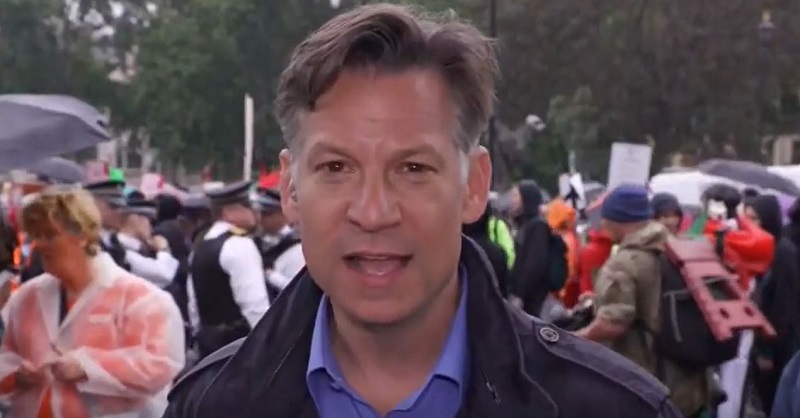 NBC's Richard Engel refuted President Trump's claim that crowds of thousands of people have been out in the streets of London cheering for him, calling the claim "delusional" and wondering if the president has been hanging out in a different city.
Engel made the comment from the middle of a large protest in London after Trump, at a press conference with Prime Minister Theresa May, dismissed the protests as "a very, very small group of people."
"We have not seen thousands of people out on the streets welcoming President Trump," Engel told anchor Savannah Guthrie. "That sounded to be somewhat delusional. "Instead we have seen thousands of people who have been quite actively, quite boisterously expressing their opposition to President Trump."
Engel added that many activist groups had all come together "with one message: that they do not support President Trump" and are upset the British government has welcomed him to their country.
Engel repeated the charge later on MSNBC, noting that he "just didn't see" the crowds of well-wishers Trump claimed. Rather, he had seen the infamous balloon of Trump as a squalling baby wearing a diaper and a statue of Trump apparently tweeting from his phone while wearing a red MAGA hat and sitting on a golden toilet.
Though who knows, maybe Trump finds those characterizations flattering.
Engel also said that for Trump "to come out and try to tell the world that there are competing demonstrations and that the larger ones were out welcoming him to this city while there were just small demonstrators put there for political reasons is just simply not true." Hard to be any clearer than that.
Watch the videos above, via NBC and MSNBC.