Fox News Host Laura Ingraham's Podcast Sponsored By Trump's Re-Election Campaign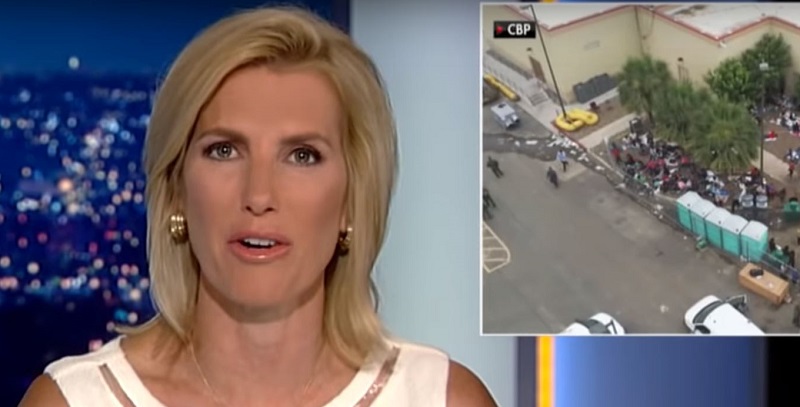 Maybe the Trump campaign could just make it official and hire Laura Ingraham as a spokeswoman already.
The Make America Great Again Committee, the official fundraising arm of Trump's 2020 re-election campaign, was the paid sponsor of Ingraham's daily podcast on Tuesday. The committee is a joint effort with the Republican National Committee.
The podcast is produced for PodCast One and is not affiliated with Fox News, the home of Ingraham's primetime television show. Which explains why Fox distanced itself from Ingraham, telling The Hollywood Reporter that "Laura Ingraham's podcast is run independently of Fox News and we have nothing to do with its sponsorships."
Fox has come under fire before due to the outside political activities of some of its hosts. As the Reporter noted, in recent months Brian Kilmeade of Fox & Friends has been forced to downplay his donating to Trump's campaign by purchasing swag off the president's website. The network also apologized after Sean Hannity and Jeanine Pirro appeared at one of Trump's campaign rallies last fall.
Still, stuff like this makes it harder and harder for Fox to keep maintaining the line that it is a nonpartisan news network. Though it will likely still try.