CNN Commentators Rip Bill Barr for Inappropriately Exonerating Trump During Press Conference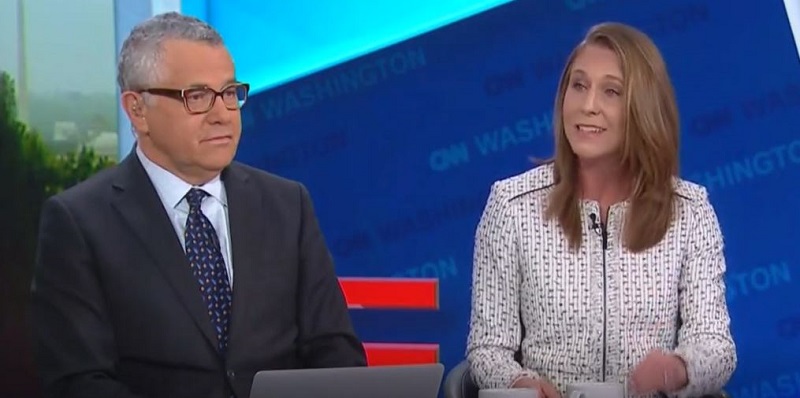 CNN analysts Jeffrey Toobin and Carrie Cordero raked Attorney General William Barr over the coals for inappropriately defending the president during his morning press conference about the Mueller report on Thursday.
Toobin started by saying the press conference was "much more ringing in its endorsement of the president's conduct" than Barr's release of his infamous memo about the report four weeks ago. He also called it "an extraordinary political commercial for the president" before detailing an important factor that is missing from the report and the entire investigation.
"This was a discussion of the sympathy and the difficulty and the challenge that the president faced," Toobin said.  But Barr "left out left out the fact that the single most important piece of evidence that the Mueller investigation could have gotten they didn't get, which was an interview with the President of the United States."
"Isn't it a very sad thing for being poor Donald Trump," Toobin continued, mocking Barr. "But all of that is put forward based on a record that doesn't include a sworn testimony from the President of the United States."
Cordero then weighed in and also criticized Barr for choosing to defend Trump instead of stick to talking about the process of the investigation and how Mueller came to his conclusions. She was even harsher than Toobin: "The attorney general had an opportunity this morning to rise above the politics and to adhere to institutional Justice Department, just sticking to what the process was that he was supposed to talk about and which he said he was actually talking about, and he blew it."
She continued, noting that Barr said "that the president took, quote, no act that deprived the investigation of witnesses or documents," when in fact the president refused, unlike other presidents in the past, to be interviewed by the special counsel's team.
Additionally, she mentioned "all the things the president tweeted against witnesses and people who were involved in the case that could potentially be taken by them as aggressive or intimidating."
"It's just not a true statement," she concluded of Barr's comments.
Watch the entire segment up top, via CNN.