Devin Nunes Tells Hannity That $250 Million Twitter Lawsuit Is the 'First of Many'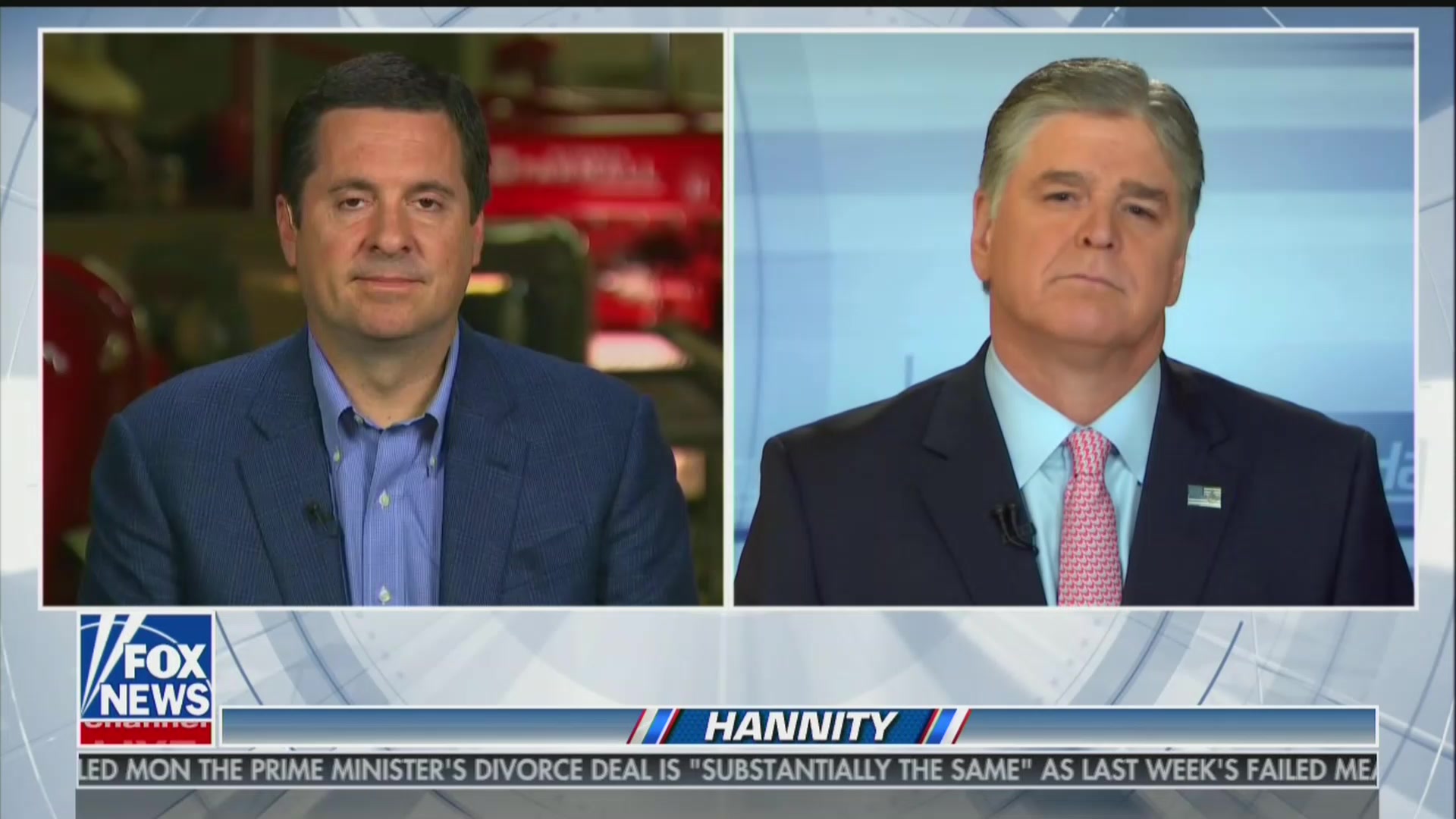 Hours after Rep. Devin Nunes (R-CA) sued Twitter, political consultant Liz Mair, and a couple of anonymous Twitter accounts for $250 million for defamation and so-called "shadowbanning," the Republican lawmaker and Trump loyalist told Fox News host and White House shadow chief of staff Sean Hannity that there were more lawsuits where that came from.
Perhaps sensing the amount of ridicule Nunes had already received for suing accounts named "Devin Nunes' Mom" and "Devin Nunes' Cow," Hannity noted that the House Intelligence Committee ranking member has a "high bar" to clear and he needs to show "actual malice" before asking about the suit.
"This is the first of many, Sean," Nunes insisted. "We are actually going after Twitter first because they are the main proliferator and they spread fake news and slanderous news. People can look on Fox News, it's all there."
Reiterating that this is the "first of many lawsuits that are coming," Nunes then complained that Twitter is "gaslighting all of the news" and they are "regulating what people can see on my tweets." He went on to claim that he'd been "shadowbanned" by Twitter last summer, something the company has denied.
"Well, how is it that every day there's conservatives that are being banned?" Nunes groused. "Look, they don't want to call it shadowbanning, that's fine. They can call it whatever they want to call it. The fact of the matter is people could not see my tweets."
The Very Mad Online™ congressman then demanded that Twitter show their algorithms to prove that conservatives like him aren't getting unfairly targeted for harassment before saying this is all about protecting the First Amendment (and not, apparently, about getting owned on Twitter by some parody accounts).
Watch the clip above, via Fox News.