Hannity and Tucker Top Cable News Ratings Thursday Night, Maddow Falls to Third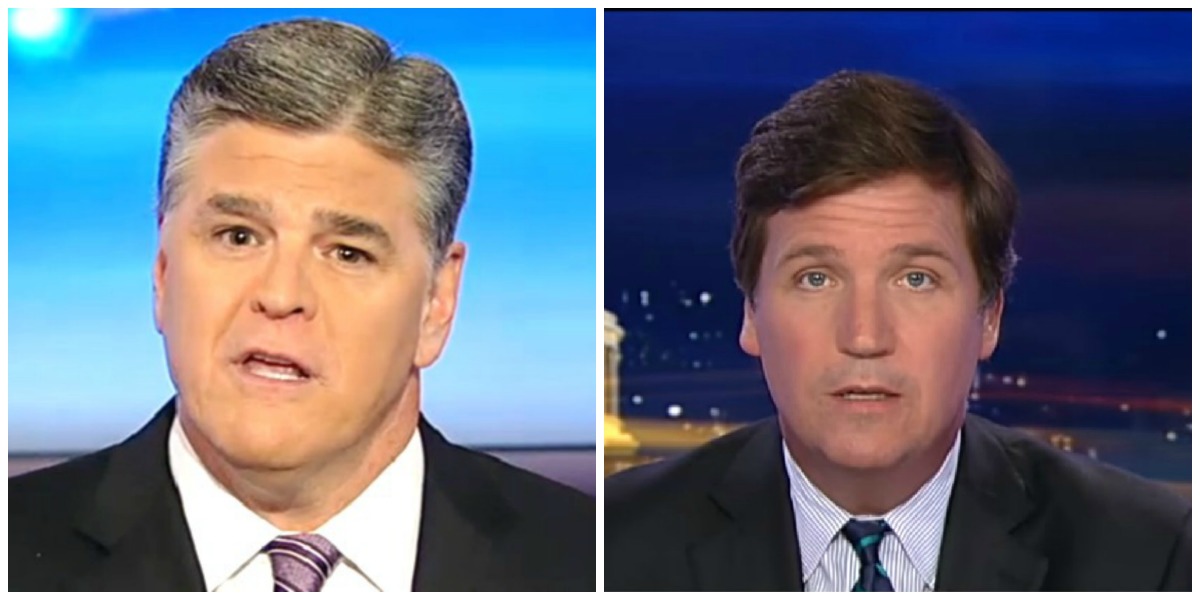 Fox News' Hannity was the top-rated cable news program on Thursday night, leading in both the key 25-54 advertising demographic and total viewership. Hannity's lead-in, Tucker Carlson Tonight, was the runner-up in both metrics amid backlash over host Tucker Carlson's racist and misogynistic comments on Bubba the Love Sponge's show years ago.
According to Nielsen, Fox News easily led the way in the 8 PM to 11 PM primetime hours, drawing 3.049 million total viewers and 535,000 in the key demo. MSNBC pulled in 2.504 million viewers overall and 406,000 in the demographic. CNN nabbed a demo audience of 304,000 and a total viewership of 1.070 million.
During the 9 AM to 5 PM daytime slot, Fox News averaged 1.433 million viewers overall and 238,000 in the demo. CNN captured 164,000 demo viewers and a total audience of 673,000. MSNBC attracted 1.077 million total viewers and 140,000 in the demographic.
Hannity averaged a robust 3.311 million total viewers and 579,000 in the key demo to lead across the board Thursday. Tucker followed right behind in both categories, drawing 3.413 million viewers overall and 566,000 in the demographic.
MSNBC's The Rachel Maddow Show, which airs opposite Hannity at 9 PM, settled for third place in both metrics, nabbing 513,000 demo viewers and a total viewership of 3.054 million. Fox's The Ingraham Angle placed fourth in the demo (461,000) and total viewers (2.693 million).
The top-rated show on CNN was Cuomo Prime Time, which drew 1.111 million viewers overall. The 9 PM broadcast of CNN Tonight led in the demo with 326,000.