Smollett vs. Manafort: America's Color and Class-Coded Criminal Justice System in Action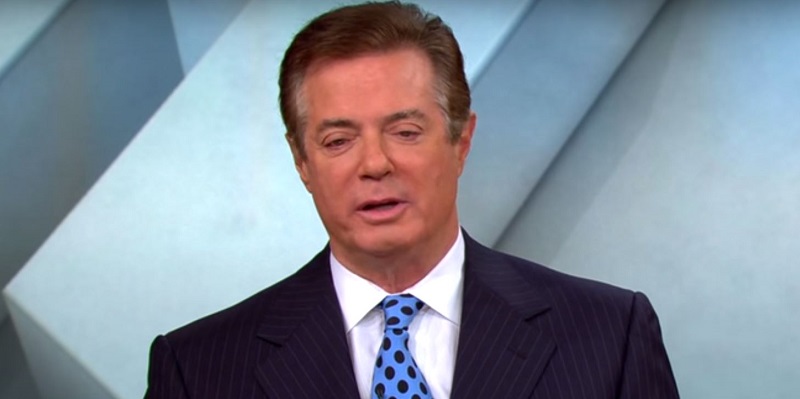 On a rainy downpour of a Chicago Saturday evening, the city is abuzz with two very big local stories. The first is the coming April 2 runoff election between Cook County Board President Toni Preckwinkle, and former federal prosecutor Lori Lightfoot. The winner will be the Windy City's first African-American female Mayor, upending three-plus decades of entrenched machine leadership by white men named Daley and Emanuel. There are genuine policy differences to debate, yet the contest is being narrowly positioned by the media as a dichotic standoff between establishment/experience (Preckwinkle) and corporate wealth-turned-liberal populism (Lightfoot). Pigeonholing inside, there's nothing conventional about this election. One way or another, welcome change is coming to the Second City.
The second, and far less inspiring Chicago story this weekend is the indictment of disgraced Empire star Jussie Smollett on 16 counts of disorderly conduct. The charges, announced late Friday, are in connection with the actor's manufactured hate crime victimization complaint in the early morning hours of January 29. I have previously written about my fervent desire to see Smollett relegated to the pop cultural dustbin. I am not here to defend his actions. His trumped up (pun intended), selfish, MAGA-leveraging attempts to gain a more enriching kind of notoriety for himself have done damage to the real story of America's rising hate crime epidemic.
That said, the 16 counts against Smollett carry a maximum sentence of three years per charge. That means that the 36 year-old actor could serve as many as 48 years behind bars for his transgressions, which yes, include deliberately lying to police and the public. But consider that possibility, then compare it with the shambolic sentencing of a famous, traitorous, crooked old Caucasian man who has been fleecing governments, banks and the American public for over 30 years.
The juxtaposition of two grossly disparate approaches to justice, dominated by identity politics, in which the system is rigged to support moneyed, cisgendered white males. Well…that puts me in similar place with New York Times Opinion Columnist Michelle Goldberg. To paraphrase her March 8 comments in response to the real and manufactured outrage being directed at Democratic Congresswoman Ilhan Omar for comments construed as anti-Semitic, when I think of Smollett this weekend, I am angry at him, as well as furious on his behalf.
Earlier this week, former Donald Trump 2016 campaign manager Paul Manafort had the white privilege of appearing before Judge T.S. Ellis III of the United States District Court of Alexandria, Virginia. Robert Muller's special counsel's office had recommended a 19 to 24-year prison sentence after bringing more than two dozen felony charges against Manafort, including obstruction of justice, bank fraud and violations of lobbying laws. But according to writer Sharon LeFraniere of the New York Times:
"Mr. Manafort's allies had long believed that Mr. Manafort had a chance of leniency from Judge Ellis, a Reagan appointee who sparred repeatedly with the special counsel's team during the trial and has publicly voiced concerns that independent prosecutors have too much power. Minutes after the three-hour hearing started, Judge Ellis, unprompted, noted that Mr. Manafort was 'not before this court for anything having to do with collusion with the Russian government to influence this election,' the core of Mr. Mueller's inquiry."
Despite the egregious interference run by Judge Ellis, facts are still facts in some circles. Manafort will serve less than four years for actual, evidence-backed collusion with foreign governments against the interests of the United States – for his own personal gain. Meanwhile, it's worth noting that that the new, 16-count indictment against Smollett comes, per the Chicago Tribune's Megan Crepeau:
"a little more than two weeks after prosecutors charged Smollett with a single felony count and he was released from Cook County Jail after a friend posted his $100,000 bond. It is common for an indictment to include multiple counts of the same kind of charge for the same incident."
Crepeau's prosecutorial excuse-making non-sequitur aside, what changed in two weeks? Certainly nothing that makes Smollett a greater threat to the public. He has been suspended from his television show, and before yesterday's late-breaking news, the gossip mill seemed ready to move on from the openly gay actor's cynicism, wasted public resources and very public cultural rebuke. What more does the city, or the country, recover by placing Smollett behind bars for what could be the rest of his life?
Paul Manafort is by contrast, according to Esquire's Charles P. Pierce, "the torturer's bagman. Some crook yet unborn is going to skate because his politics immunize him from any crime." Manafort has been a greasy, lying, ostrich suit-wearing drain on the public trust and its finances for most of my lifetime. If anyone deserves to breathe their last confined, away from the corrupt excesses that defined his career and tarnished our democracy, it is he.