Fox's Janice Dean Says Roger Ailes 'Wasn't All Bad' Despite Sexually Harassing Her: 'He Wasn't Darth Vader'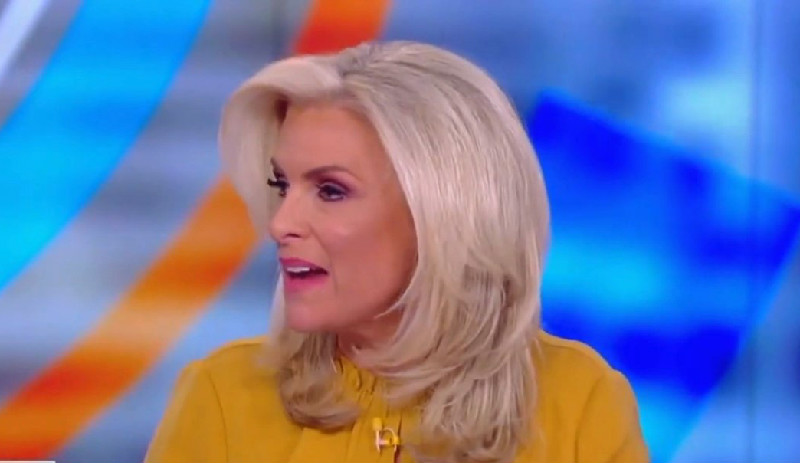 Earlier this week, a new book by Fox News senior meteorologist Janice Dean revealed that former Fox News chief Roger Ailes, who was ousted from the network over multiple accusations of sexual harassment and misconduct, had acted inappropriately with her when he first hired her. Speaking about her experience on The View Thursday, Dean explained that while the Ailes harassed her, the late Fox executive wasn't "Darth Vader."
After telling the View hosts about the insanity she dealt with working for radio talk show host Don Imus, which included Imus brandishing loaded guns on set, she discussed her first meetings with Ailes.
"I met him in the office first and he was very charming and very kind, saw me on Imus, made a comment like you've got that kind of naughtiness, you know, because I was the good time girl on Imus," she said. "But I didn't think anything of it. And you have to realize, I came from a job where a man was like pointing guns at someone. I needed to get out. I would have taken any job. Then the second meeting we had he had requested I meet him at a hotel lobby."
Dean added that at the next meeting, she had drinks with Ailes and he grabbed her hand and asked her if she'd been thinking of him. Later on, she noted, that Ailes called her and asked her how good she was at phone sex while offering Dean a job at Fox.
After former Fox News contributor Meghan McCain praised dean as the "brightest person" she ever met, Dean then wrapped her thoughts on Ailes and Fox News in general.
"Roger Ailes wasn't all bad," Dean asserted. "I went to work for him. I've been there 15 years. I love this company. It's a family to me. They did the right thing, but he wasn't Darth Vader and there are a lot of Roger Ailes unfortunately in this business."
Co-host Abby Huntsman, another former Fox Newser, thanked Dean for helping both her and McCain during their time there.
Watch the clip above, via ABC.