CNN Leads Cable News In Key Demo Ratings During Cohen Hearing, Fox News Finishes Last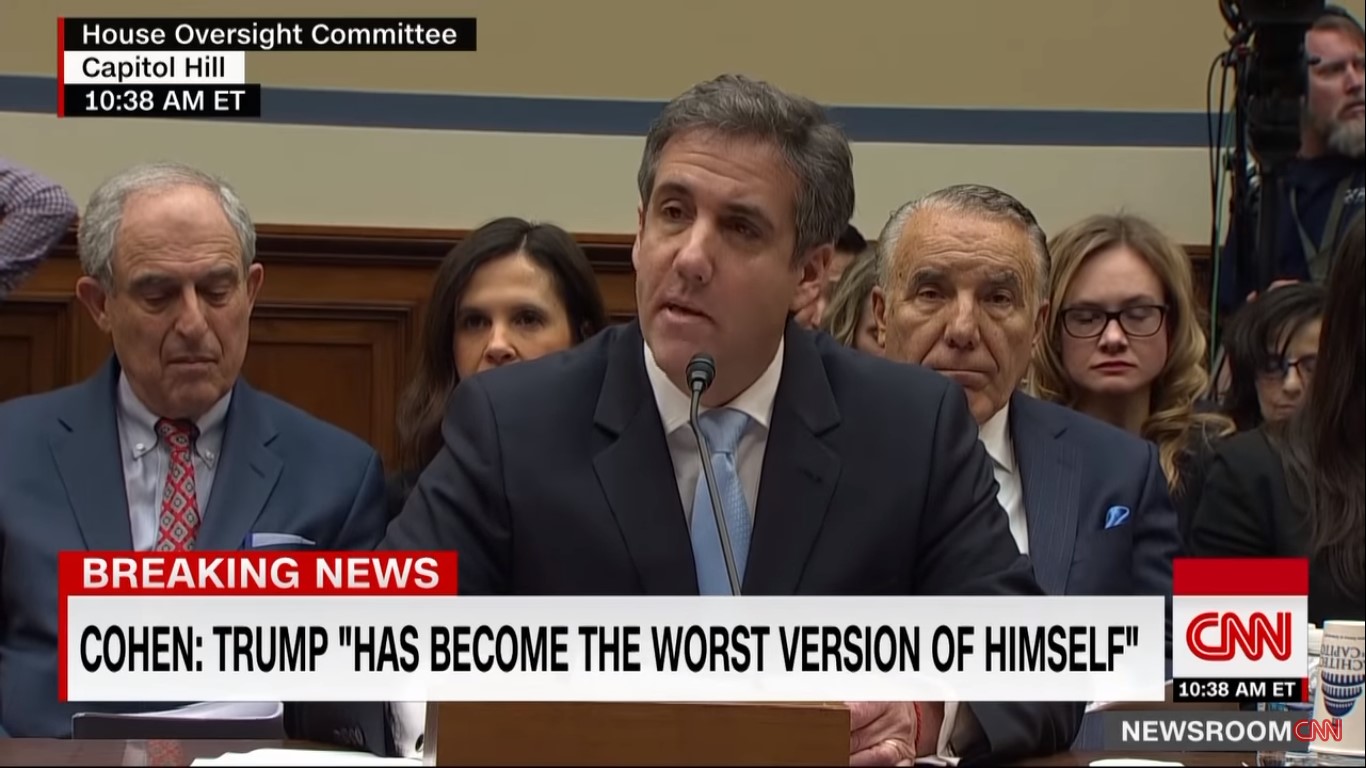 Millions of Americans tuned in Wednesday to watch former Trump attorney Michael Cohen's House Oversight Committee testimony. And among cable news broadcasters, the tables were turned as CNN and MSNBC were the big winners while Fox News finished last in the key advertising 25-54 demographic.
According to Nielsen, CNN averaged 588,000 in the key demo during its coverage of Cohen's hearing, which lasted from 10 AM to 5:15 PM. In comparison, MSNBC pulled in 452,000 in the demographic and Fox News attracted a demo audience of 388,000.
In younger viewers (18-34), CNN placed first, drawing 117,000 viewers in the metric. MSNBC placed second with 111,000 and Fox News attracted 75,000.
In total viewership, MSNBC took the top spot with 2.834 million viewers throughout the network's coverage of the testimony. Fox News followed up with 2.340 million while CNN nabbed 2.153 million, which is far above their average audience.
CNN also pulled out a rare total day (3 AM-3 PM) victory by averaging 425,000 in the demographic, pulling ahead and MSNBC and Fox News, which both drew 367,000 in the demo.
Primetime ratings should be out later this afternoon. Please check out Contemptor for further coverage.