Meghan McCain Defends Spike Lee Against Trump's Attacks, Says Oscars Should Be Political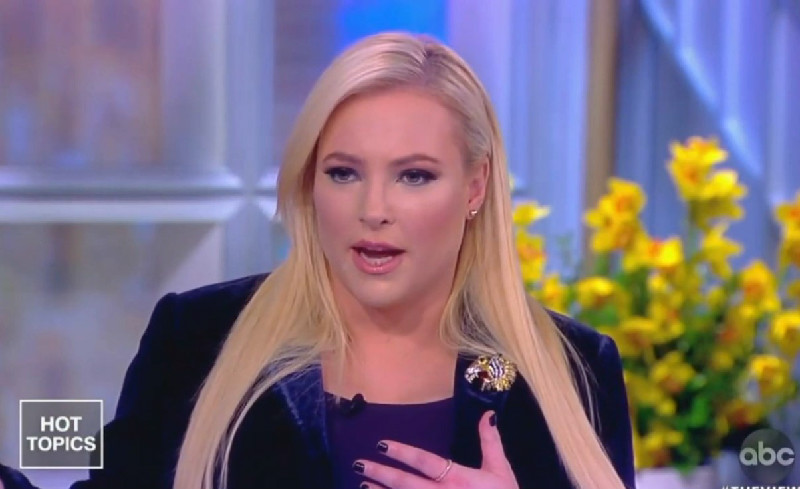 Reacting to President Trump calling filmmaker Spike Lee "racist" over his Academy Awards' acceptance speech at Sunday night's Oscars, The View's Meghan McCain surprisingly rallied to Lee's defense, saying "art is political" and that awards shows should "lean into" politics a bit more.
"Why was that a racist hit?" co-host Sunny Hostin asked during a View panel discussion on Lee's speech, which didn't mention Trump once as he called on voters to "do the right thing" during the 2020 presidential election.
Saying how much she loves Spike Lee and how refreshing his fashion style was at the Oscars, McCain said that she believes "art is political" and that while she is on the opposite side of Lee politically she likes when people use their moment to say something.
"I'm not one of these people that's like everybody in Hollywood should shut the blank up," she asserted. "I actually think we have a reality show president. He's using his name this way and I don't understand what the problem is and I wish the Oscars — and all awards shows — would lean into it a little bit."
McCain concluded: "These are tumultuous times and we are in a pool that we say controversial things all the time. Life does go on and it's okay for people to speak their truth when they get an award."
Fellow conservative co-host Abby Huntsman chimed in to observe that Trump shouldn't go after Lee because "it's not going to end well."
This hasn't always been McCain's position. In the past, she has repeatedly chastised Hollywood celebrities for being overly critical of Trump. After Meryl Streep blasted Trump during her 2017 Golden Globes speech, McCain lectured Streep that this is why Trump trump won the election and would get re-elected.
This Meryl Streep speech is why Trump won. And if people in Hollywood don't start recognizing why and how – you will help him get re-elected

— Meghan McCain (@MeghanMcCain) January 9, 2017
Watch the clip above, via ABC.