Fox's Ingraham: Media 'Jumped' on Coast Guard Terrorist to Distract From Jussie Smollett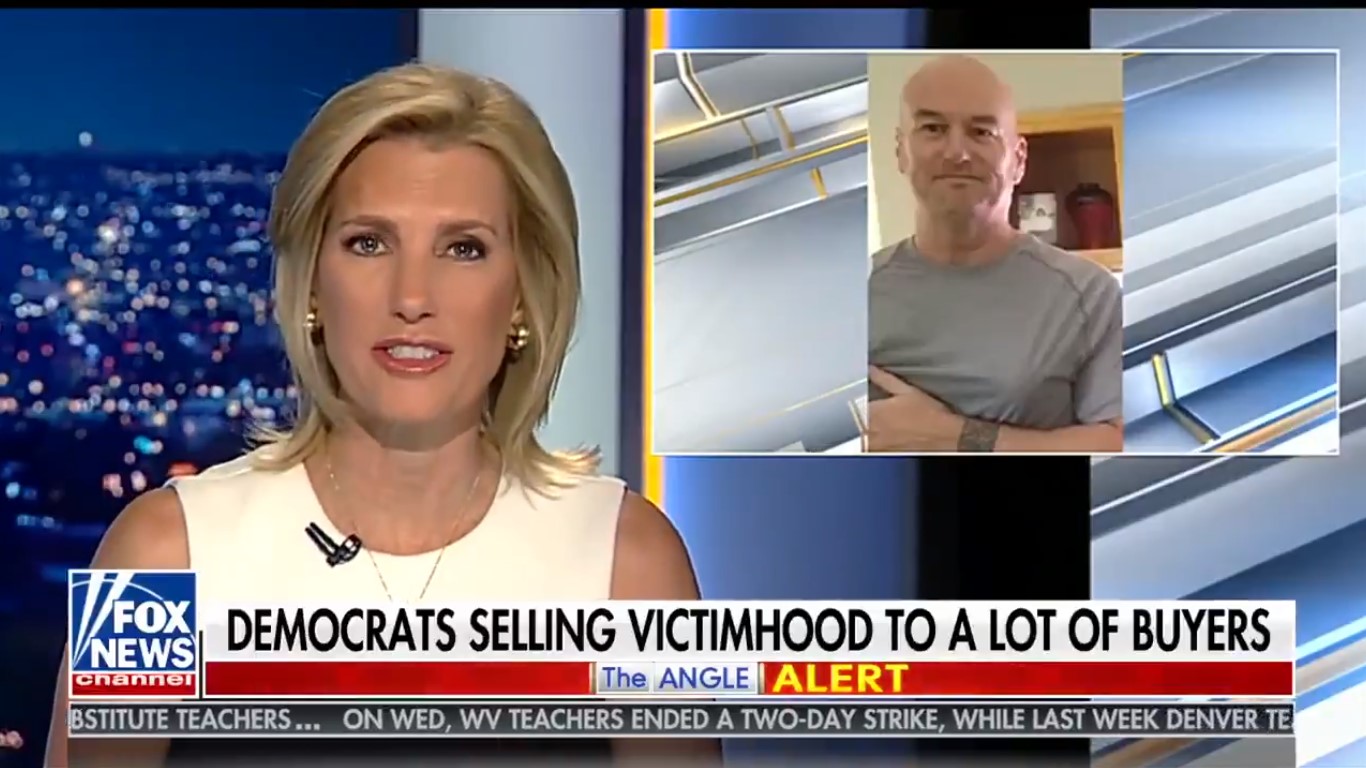 As one would expect, Empire actor Jussie Smollett's arrest for allegedly orchestrating a fake hate crime was THE big topic on Fox News Thursday night. Another major story, meanwhile, was practically ignored by Fox's primetime crew.
And if you were to ask Laura Ingraham, that story probably shouldn't have been covered at all on the other networks.
While griping that liberals and the mainstream media sell "victimhood" to African-Americans in order to get them to vote Democratic, the Fox News host claimed that the left will "use fabricated tales to divert attention from other inconvenient truths." She drove home her point via Kanye West tweets. [Ed. note: No, we're not joking.]
Ingraham followed that up by explaining that Smollett "crashed in" and took the attention away from Virginia Governor Ralph Northam's blackface/KKK photo scandal and Virginia Lt. Gov. Justin Fairfax's sexual assault accusations. The conservative commentator then complained another story was looking to take the focus away from Smollett.
"And now the Smollett anti-Trump drama has blown up, the media has jumped on the story of that whack-job Coast Guard lieutenant who wanted to murder Democrat politicians," she exclaimed, tossing to one single clip of Morning Joe talking about Christopher Hasson.
Earlier this week, federal prosecutors charged Hasson — a 49-year-old Coast Guard lieutenant — with stockpiling weapons and drugs. They've described Hasson as a "domestic terrorist" and white nationalist who compiled a hit list of Democratic lawmakers and left-leaning journalists at CNN and MSNBC — none at Fox News — and was preparing for a large-scale massacre.
"This is so predictable, it's almost boring," Ingraham said, adding that the media "has no time" when conservatives are "truly victimized," such as the Congressional baseball shooting. The shooting that received wall-to-wall media coverage for days on end. Yes, that shooting.
So, just to recap: Laura Ingraham is mad that the rest of the media has provided some scant coverage to a huge terrorist plot concocted by a white supremacist serving in the armed forces. Why? Because it might take away from conservatives spiking the football for the umpteenth time on a story about a gay black guy's hate crime hoax.
Watch the clip above, via Fox News.