Sarah Sanders Piles On: Ann Coulter Doesn't Have Any 'Influence Over Much of Anything'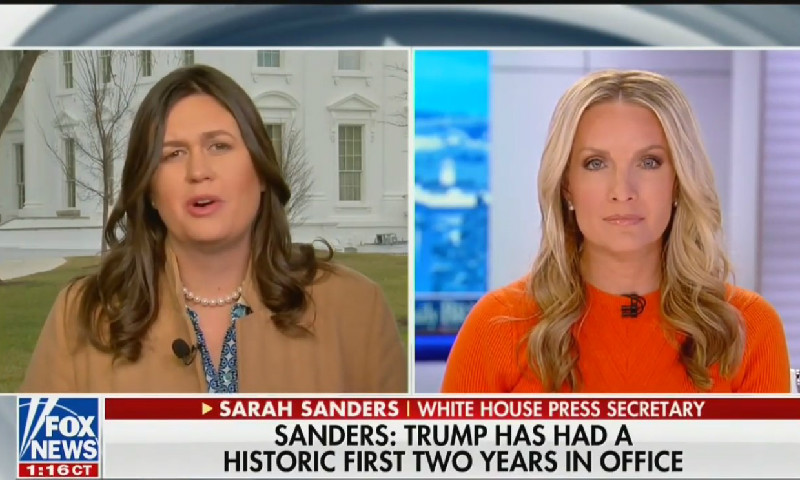 After President Trump said Friday that he doesn't know far-right provocateur Ann Coulter and that he hasn't spoken to her in over a year, White House Press Secretary Sarah Huckabee Sanders tossed some additional dirt on Coulter's grave by declaring her completely uninfluential.
With Coulter — one of the president's early supporters during the 2016 campaign and the author of a Trump-centric book — blasting the president for signing a spending bill that contains only $1.375 billion for border security and calling the national emergency declaration a scam to fool the base, Sanders told Fox News Friday afternoon that no one in the White House listens to the right-wing pundit.
"I don't think Ann Coulter has any influence over this White House, or influence over much of anything, to be honest," she told host Dana Perino. "I don't think she did before the president became the president. I don't think she does now. "
Sanders continued: "I just don't see her as being an influential voice in this country, and certainly not one in this building."
After Trump buried Coulter in his Rose Garden press conference Friday, Coulter told a radio station that the "only national emergency is that our president is an idiot" and the "country is over."
Also, regarding Trump claiming he hardly knows her, Coulter posted a photo of her appearing on stage at a Trump campaign rally.
THANK YOU, Mr. President for admitting that your total capitulation on campaign promises has nothing to do with me. https://t.co/f8Yff96nfl

— Ann Coulter (@AnnCoulter) February 15, 2019
Watch the clip above, via Fox News.