Candace Owens Has Thoughts on Hitler: If He 'Just Wanted to Make Germany Great,' That's Fine!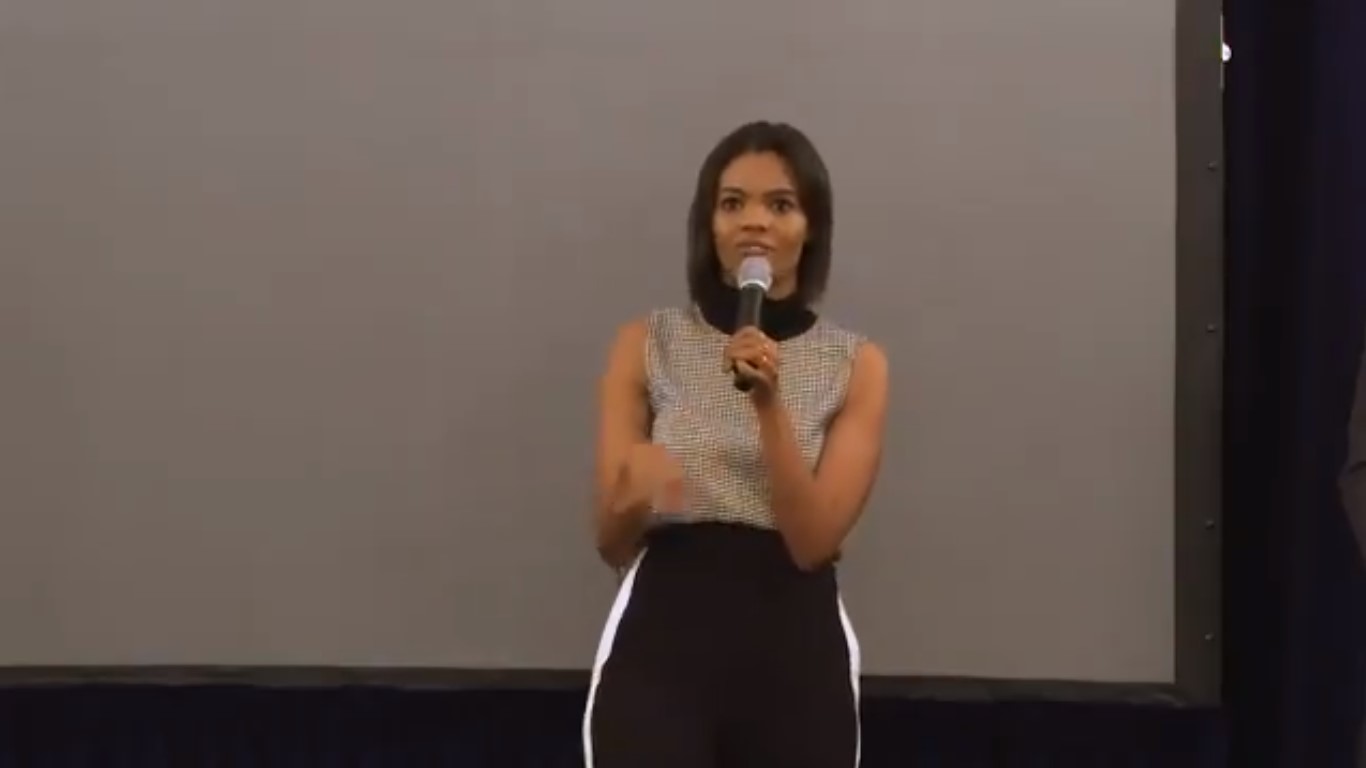 I think there is one rule we can all agree on — never, under any circumstances, praise Adolf Hitler.
During what Buzzfeed News described as a "disastrous" launch of right-wing student organization Turning Point USA's British launch, TPUSA communications director and rising conservative star Candace Owens found herself doing just that.
During a December London Q&A session with TPUSA founder and business partner Charlie Kirk, Owens was asked about nationalism and how it relates to Western culture and values. Owens decided, for some reason, to bring up Nazis and Hitler.
"I actually don't have any problems at all with the word nationalism," she stated. "I think that the definition gets poisoned by elitists that actually want globalism. Globalism is what I don't want… Whenever we say nationalism, the first thing people think about, at least in America, is Hitler."
Owens continued: "He was a national socialist. But if Hitler just wanted to make Germany great and have things run well, OK, fine. The problem is that he wanted, he had dreams outside of Germany. He wanted to globalize. He wanted everybody to be German, everybody to be speaking German. Everybody to look a different way. To me, that's not nationalism. In thinking about how we could go bad down the line, I don't really have an issue with nationalism. I really don't."
After BuzzFeed's piece went up, Media Matters' John Whitehouse shared video of the exchange on Twitter. It has to be seen to be believed:
Here is video of Candace Owens' full answer on nationalism and Hitler pic.twitter.com/NfBvoH8vQg

— John Whitehouse (@existentialfish) February 8, 2019
Considering that Owens essentially said 'you gotta hand it to them' on Nazism and endorsed Hitler's domestic policies, it didn't take long for Twitter to weigh in on the insanity of her remarks.
candace owens: "if hitler just wanted to make germany great and have things run well, ok, fine. the problem is that he wanted, he had dreams outside of germany."

never thought i'd have to counter with a "ACKSHUALLY hitler was bad," but here we are. https://t.co/GgGSXJ1hEn

— siraj hashmi (@SirajAHashmi) February 8, 2019
Apparently Candace Owens thinks the problem with Hitler was that he wanted to expand his agenda *beyond* Germany. But other than that, things were totally peachy? https://t.co/mcgJdAFVHX pic.twitter.com/bzPRVtZmA1

— Parker Molloy (@ParkerMolloy) February 8, 2019
lol turning point's expansion to the united kingdom is already failing, in part because candace owens stumbled into defending adolf hitler https://t.co/IsEskBAR9l

— Bobby Lewis (@revrrlewis) February 8, 2019
Periodic reminder that @Jack publicly apologized to Candace Owens for Twitter labeling her "far right." https://t.co/7TnTR1YG0O

— Jamison Foser (@jamisonfoser) February 8, 2019
Watch Candace Owens die on the "Hitler had some good ideas" Hill. https://t.co/Zm7AkS9vwc

— Molly Jong-Fast (@MollyJongFast) February 8, 2019
In which TPUSA's Candace Owens endorses Hitler's domestic policies. https://t.co/iRv0oiEZR9

— Adrenochrome Harvester (@ClenchedFisk) February 8, 2019