Former RedState Writer: We Need Conservative Media To 'Keep Our Own Side Honest'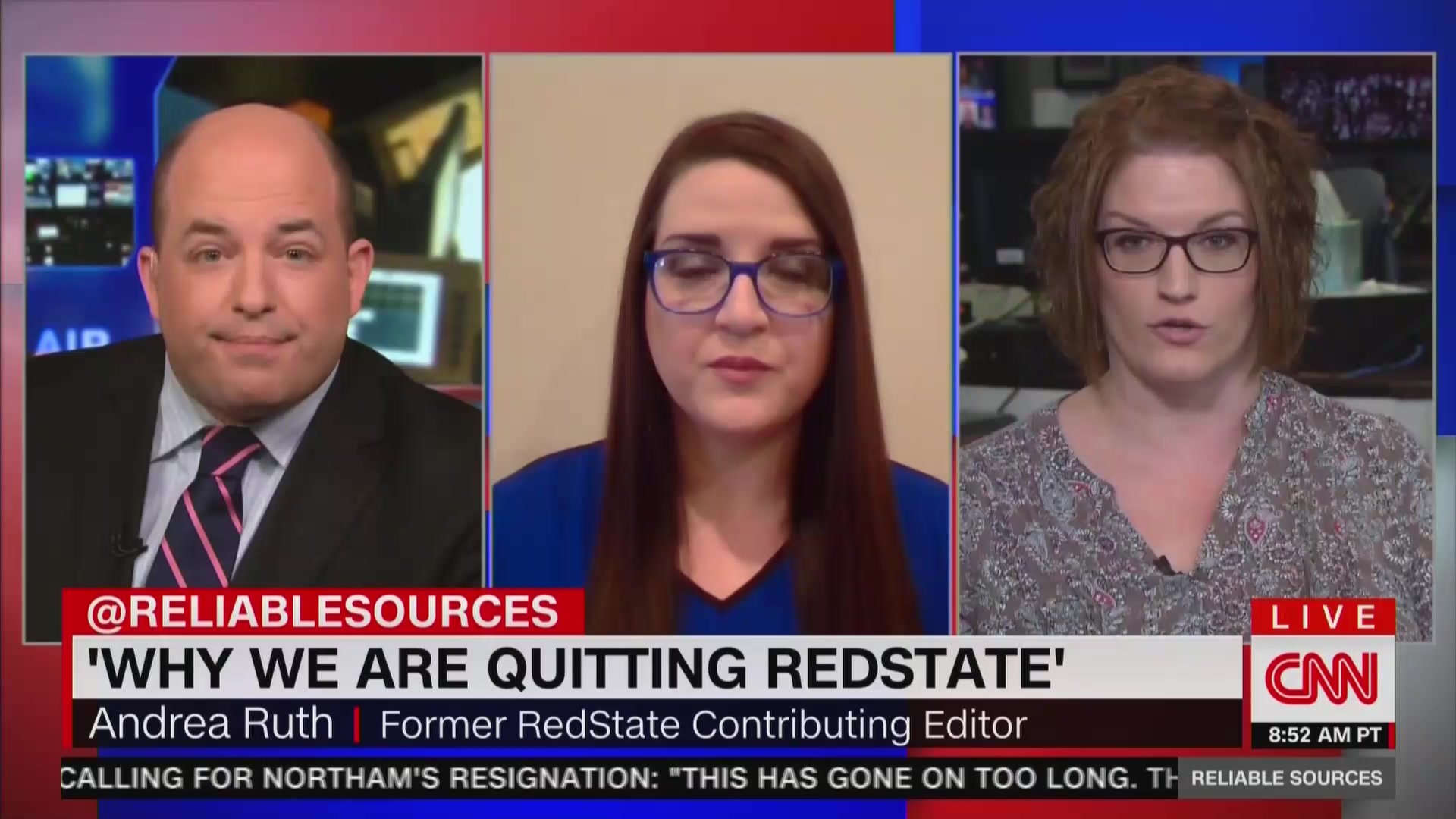 Days after publishing an op-ed announcing their resignations from RedState over the conservative site's embrace of Trumpism and rejection of any criticism of the president, Andrea Ruth and Kimberly Ross discussed their decision to write the piece and go public with their issues with what RedState had become.
Former RedState senior contributor Kimberly Ross told Reliable Sources host Brian Stelter Sunday morning that the site had been declining pretty much since Donald Trump was elected president. She also recounted the April 2018 purge of anti-Trump voices, which included RedState's managing editor.
"Since then we have noticed even more of a decline toward pushing back against those who are critical of Trump in any way," Ross said. "We decided to leave. We wanted to make a clear statement and that's why we wrote this piece."
Turning to former contributing editor Ruth, Stelter asked her if she felt there was any room left in conservative media for "tough accountability journalism about the president."
"I think that is exactly what people are kind of wanting and needing," she answered. "Conservative media's role is to call out the other side's bad ideas and keep our own side honest. And when you are dealing with a side, and especially Trump who has definite issues with the truth, I think you absolutely do have a place in conservative media for being critical of Republicans."
The CNN host wanted to know if there is an actual audience for that, noting that if there was one there would be a "more vibrant system for that. Ruth responded that she couldn't really get into numbers, but did make a point that RedState had fallen into "clickbait journalism."
The segment ended with both writers saying they had no regrets for resigning publicly as they feel the "need to push for more consistency in conservative media."
Watch the clip above, via CNN.