Maddow Takes Top Spot In Wednesday's Ratings But Fox News Dominates Overall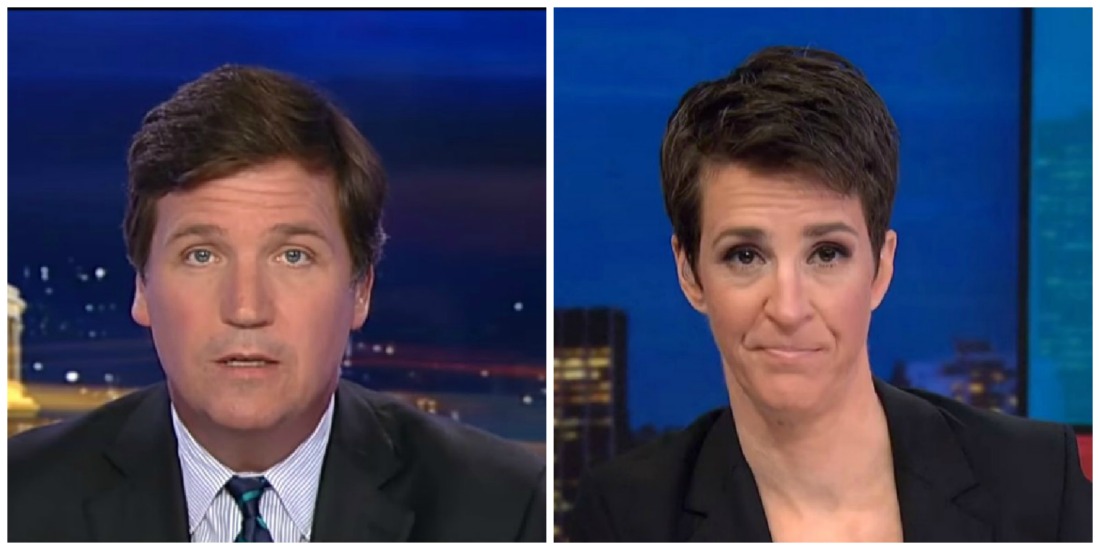 It looks like the heavy coverage Fox News has dominated to the Covington Catholic controversy has resulted in a ratings boost for the conservative-leaning network.
According to Nielsen, Fox News led the way Wednesday night in primetime, drawing 2.901 million viewers overall and 535,000 in the key 25-54 demographic in the 8 PM to 11 PM hours. This was the third consecutive evening Fox took the top spot in primetime.
Meanwhile, MSNBC averaged 2.621 million total viewers and 491,000 in the demo Wednesday evening. CNN followed with a demo audience of 447,000 and 1.460 million viewers overall.
In the daytime 9 AM to 5 PM slot, Fox pulled in a total audience of 1.582 million and 256,000 in the 25-54 category. CNN captured 241,000 demo viewers and a total viewership of 951,000. MSNBC nabbed 1.140 million total viewers and 162,000 in the demographic.
MSNBC's The Rachel Maddow Show finished as the most-watched program in cable, totaling 3.215 million viewers. Maddow also led cable news in the demo with 635,000. Fox's Tucker Carlson Tonight placed second in both the demographic (618,000) and total viewers (3.129 million).
FNC's Hannity, which airs opposite Maddow at 9 PM, took third place in the demo (538,000) and total audience (3.048 million). Fox's The Five placed fourth in overall viewership (2.788 million) and fifth in the key demo (479,000).
The top-rated show on CNN was Anderson Cooper 360, which drew 1.500 million viewers overall and 483,000 in the demographic.