Filling In For Maddow, MSNBC's Joy Reid Leads All Cable In Total Viewership Friday Night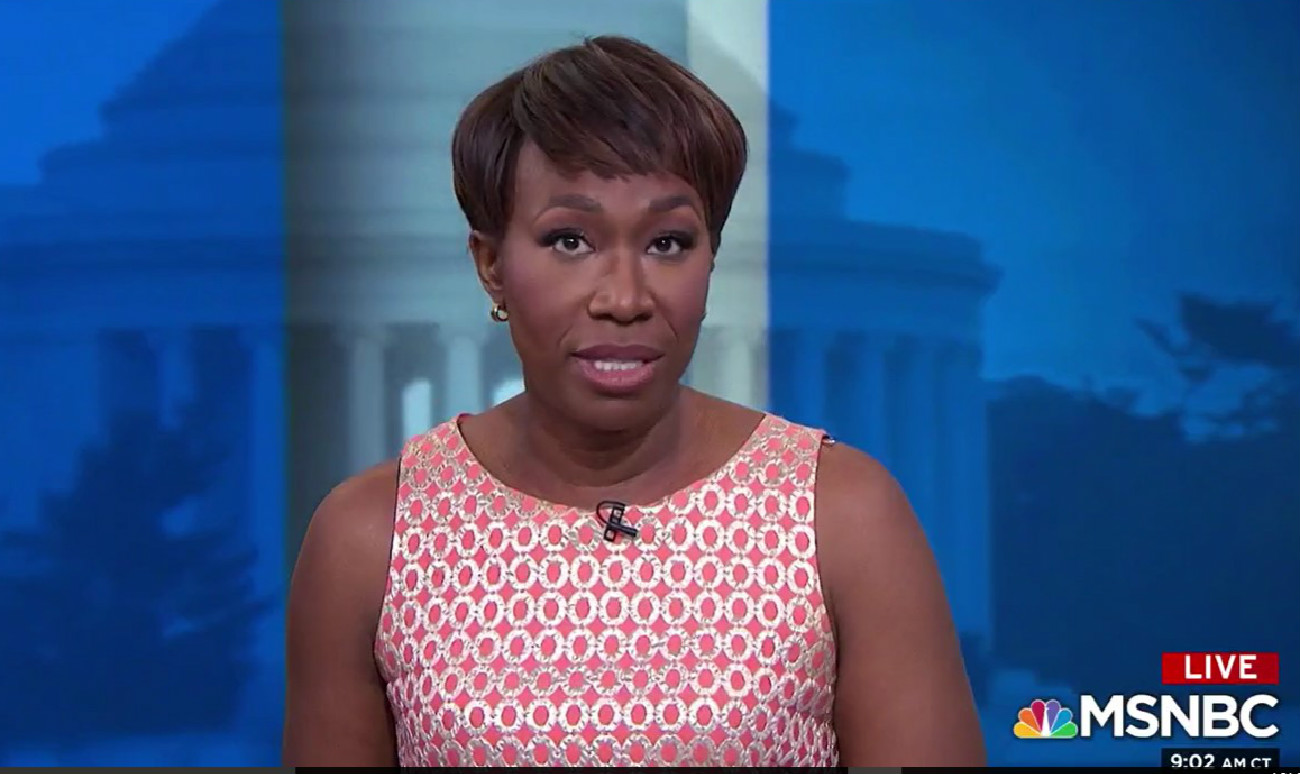 MSNBC was back on top in primetime Friday night, leading cable news in both total viewership and the key 25-54 demographic. With star Rachel Maddow taking the night off, Joy Reid filled in as guest host for The Rachel Maddow Show and turned in the most-watched cable program of the evening.
According to Nielsen, MSNBC averaged 2.553 million total viewers and 415,000 in the demo during the 8 PM to 11 PM primetime hours Friday night. Fox News placed second in both metrics, drawing 2.193 million viewers overall and 364,000 in the demographic. CNN captured a demo audience of 331,000 and 1.266 million total viewers.
In the 9 AM to 5 PM daytime slot, Fox led the way with 266,000 demo viewers and a total audience of 1.485 million. CNN grabbed a demographic viewership of 226,000 and 921,000 viewers overall. MSNBC delivered 1.266 million total viewers and 185,000 in the key demo.
The Reid-hosted broadcast of Maddow placed first in both total viewership (2.967 million) and the 25-54 category (498,000). Fox News' Tucker Carlson Tonight took second in total viewers (2.550 million) and third in the demo (415,000).
Fox's Hannity, which faces off against Maddow at 9 PM, aired a special broadcast and settled for seventh overall in both total viewership (2.263 million) and the key demo (367,000). MSNBC's The Last Word, guest-hosted by Ali Velshi, placed third in total viewers (2.365 million) and sixth in the demographic (368,000).
The top-rated program on CNN was Cuomo Prime Time, which drew 1.423 million viewers overall and 366,000 in the 25-54 demo.