Hannity's Trump Interview Leads Cable News Thursday Night, Maddow Places Second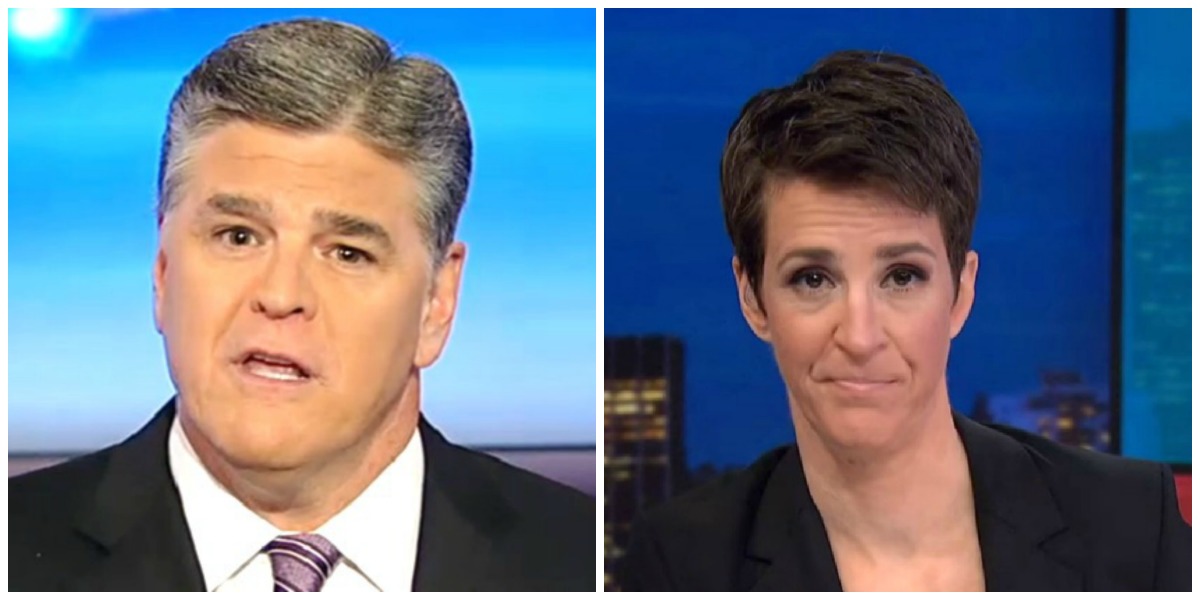 Featuring an interview with President Donald Trump during his southern border trip to rally support for the border wall as the government is mired in a seemingly endless shutdown, Fox News' Hannity was the most-watched program in cable news Thursday night. December's top-rated program, MSNBC's The Rachel Maddow Show, posted solid numbers and finished in second place.
According to Nielsen, Fox News led the way during the 8 PM to 11 PM primetime hours, drawing 2.978 million viewers overall and 543,000 in the key 25-54 demographic. MSNBC placed third in the demo with 472,000 and pulled in a total viewership of 2.748 million. CNN nabbed 488,000 demographic viewers and a total audience of 1.602 million.
In the 9 AM to 5 PM daytime slot, Fox News averaged 1.614 million viewers overall and 282,000 in the key demo. CNN drew a demo audience of 230,000 and 960,000 total viewers. MSNBC attracted an overall viewership of 1.245 million and 173,000 in the 25-54 metric.
Hannity led cable news across the board with 624,000 demo viewers and a total audience of 3.467 million. Maddow, which airs opposite of Hannity at 9 PM, took second in both total viewership (3.311 million) and the demo (595,000).
Fox's Tucker Carlson Tonight finished third in the demographic (517,000) and total viewers (2.973 million). MSNBC's The Last Word with Lawrence O'Donnell took fourth place in total viewership (2.697 million) but finished seventh in the demographic (461,000).
The top-rated show on CNN was Cuomo Prime Time, which drew 1.722 million viewers overall and 511,000 in the key demo.