Laura Ingraham Draws Last Place In Primetime Demo Ratings Wednesday Night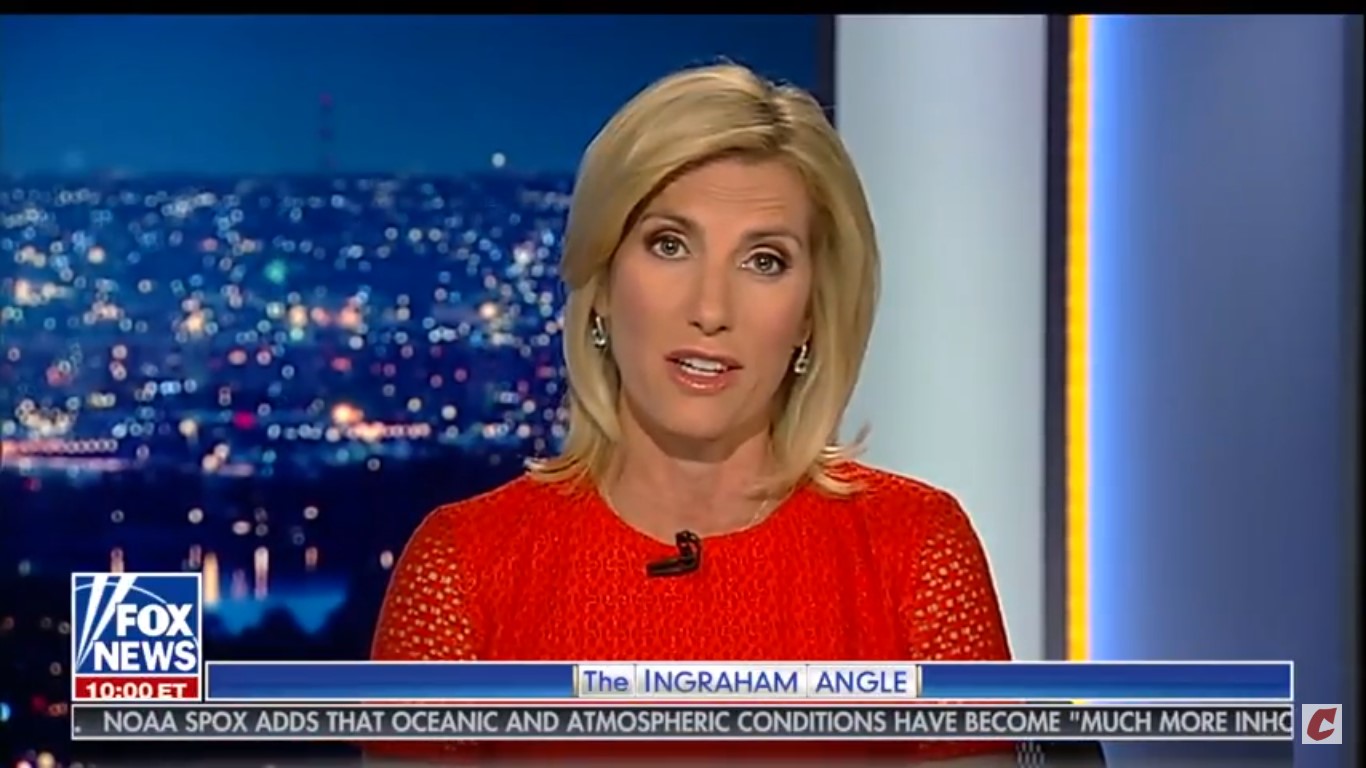 MSNBC continued its December winning streak in primetime by once again leading cable news across the board during the 8 PM to 11 PM hours Wednesday night. Fox News, on the other hand, took a last-place primetime finish in the key 25-54 demographic.
According to Nielsen, MSNBC averaged 2.492 million total viewers and 424,000 in the demo during primetime. CNN placed second in the demographic with 403,000 while drawing a total audience of 1.338 million. Fox News captured a total viewership of 2.186 million and 332,000 in the 25-54 metric.
In the 9 AM to 5 PM daytime slot, Fox News pulled in a demo audience of 190,000 and 1.238 million viewers overall. MSNBC nabbed 1.134 million total viewers and 189,000 in the demographic. CNN totaled 861,000 viewers and 179,000 in the key demo.
MSNBC's The Rachel Maddow Show took the top spot in both total viewership (3.058 million) and the demographic (526,000). Fox's Tucker Carlson Tonight placed second overall in total audience (2.418 million) and fifth in the demo (393,000).
At 10 PM, Fox's The Ingraham Angle, which finished the year as the fourth most-watched cable news program, finished third in the key demo (265,000) and second in total viewers (1.963 million). MSNBC's The Last Word with Lawrence O'Donnell led the hour in total viewership (2.319 million) and CNN Tonight with Don Lemon took first in the demo (429,000).
In fact, Ingraham didn't just finish last in her time slot in the demo but took the bottom spot in cable news primetime. For the day, The Ingraham Angle placed 16th overall in the 25-54 demographic.
The top-rated program on CNN was Cuomo Prime Time, which drew 1.386 million viewers overall.