MSNBC's African-American Primetime Viewership Is 15 Times Larger Than Fox News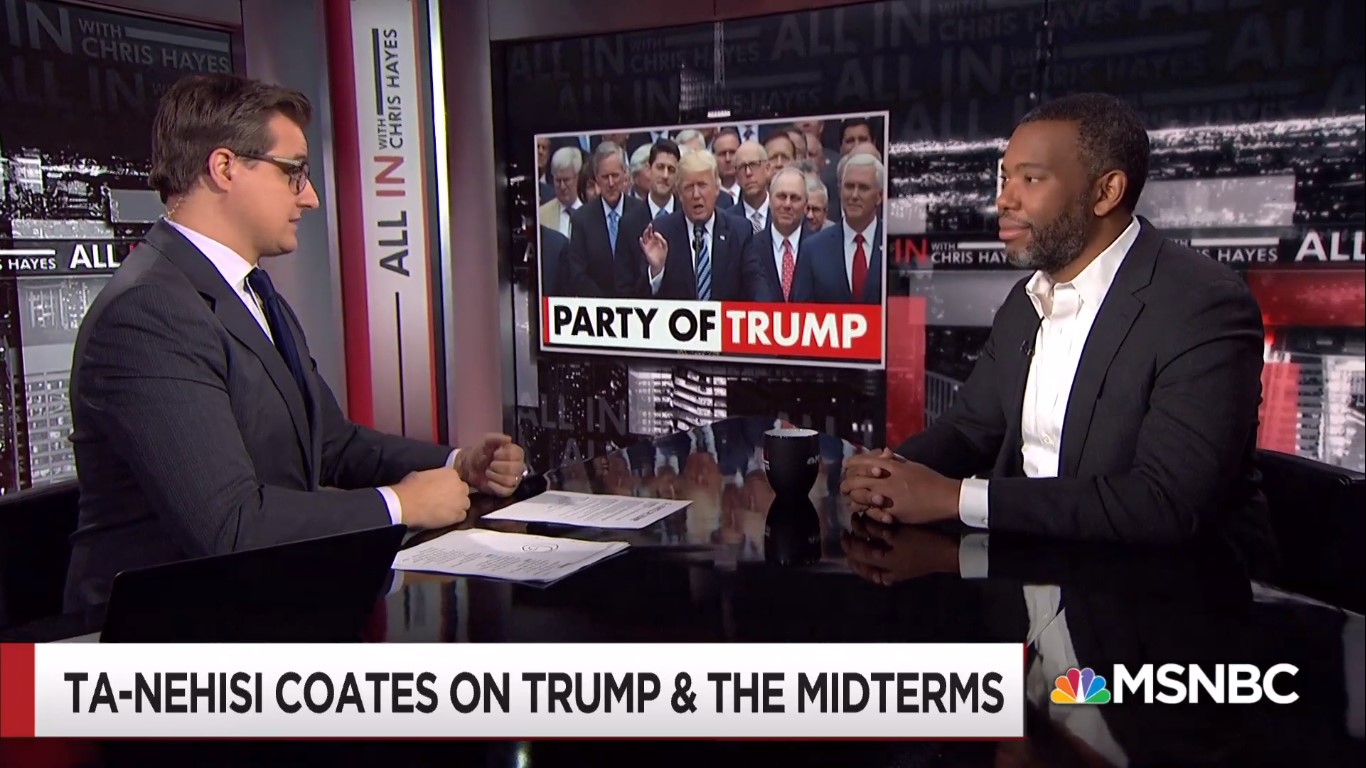 I know this will come as a shock to you, but black cable news viewers want absolutely nothing to do with Fox News.
With Fox News' weekday primetime schedule currently occupied by Tucker Carlson and Laura Ingraham, both of whom have faced accusations of peddling white nationalism on their programs, African-American viewers were almost non-existent for the network in 2018. On the other hand, MSNBC was the most-watched cable network among black viewers in weekday primetime.
According to Nielsen, Fox News only averaged 31,000 African-American total viewers in weekday primetime through December 7th. In comparison, MSNBC drew 469,000 black viewers during the 8 PM to 11 PM weeknight hours, which is 15 times more than Fox News. CNN delivered a black primetime audience of 290,000 — nine times larger than Fox's African-American viewership.
MSNBC averaged 2.3 million total viewers on weekday prime for the year, meaning a little more than 20 percent of its nightly audience is black. While Fox News drew nearly three million in primetime, beating MSNBC in total viewership, only about one percent of its audience was African-American.
Other minority groups also preferred MSNBC. The network led all of cable in Asian-American weekday primetime viewership with 84,000 and ranked second with Hispanics.
MSNBC was also number one in black weekday prime viewership in 2017, drawing over 480,000 a night last year. Black primetime viewership in 2017 grew 50 percent compared to the previous year, which featured the election of Donald Trump.