Maddow Most-Watched In Cable Television Tuesday Night, Cuomo Beats Hannity In Key Demo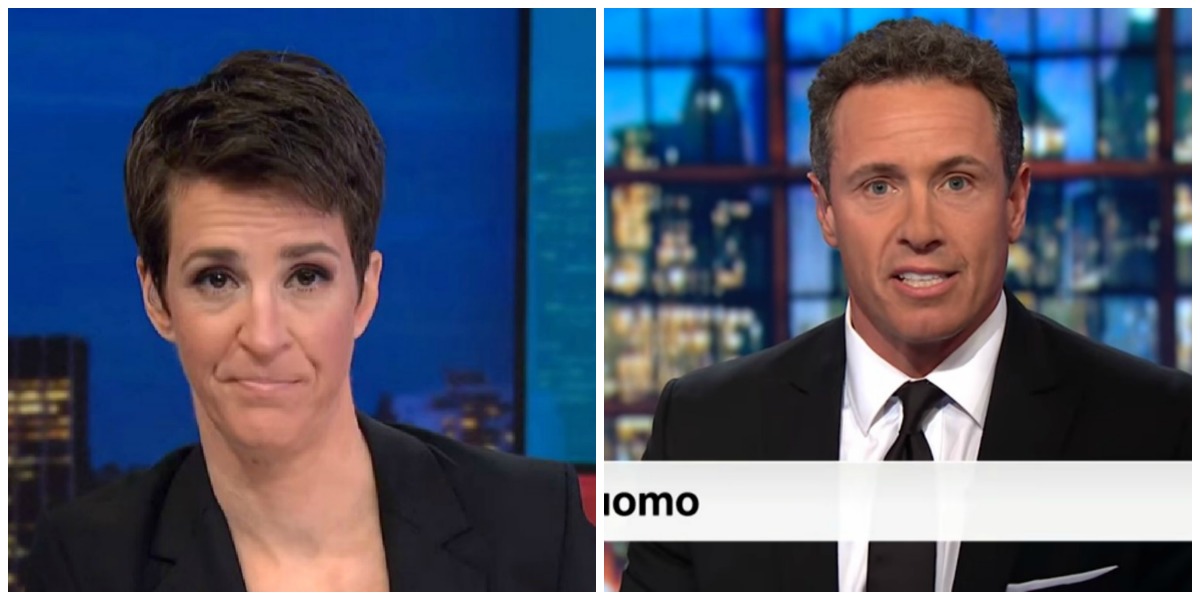 On Tuesday night, MSNBC once again came out on top in primetime, leading the 8 PM to 11 PM time slot in total viewership and the key 25-54 demographic and boasted the top show in cable. Meanwhile, Fox News' Hannity finished third in the 9 PM hour in the demo.
According to Nielsen, MSNBC averaged 2.716 million total viewers and 498,000 in the demographic during primetime. Fox News took second in both the demo (463,000) and total viewership (2.696 million). CNN pulled in a demo audience of 447,000 and 1.453 million viewers overall.
In the 9 AM to 5 PM daytime slot, Fox drew 1.371 million total viewers and 204,000 in the 25-54 demographic. CNN was close behind in the demo with 203,000 while nabbing 934,000 viewers overall. MSNBC captured a total audience of 1.157 million and 166,000 in the key demo.
Besides leading cable television in total viewership with 3.320 million, Maddow topped cable news in the key demo with 659,000. Hannity placed second overall in total viewers (3.003 million) but placed fourth in the demographic with 481,000.
CNN's Cuomo Prime Time, which airs opposite Maddow and Hannity, was tied for second overall in the 25-54 metric, averaging 496,000. Fox News' Tucker Carlson Tonight finished tied for second in the demo (496,000) and third in total viewers (2.662 million). MSNBC's The Last Word with Lawrence O'Donnell placed fourth in total viewership (2.633 million) and fifth in the demographic (449,000).
The top-rated program on CNN was Cuomo, which drew 1.567 million viewers overall.