Carl Bernstein: Trump's Behavior Puts National Security 'In Real Danger'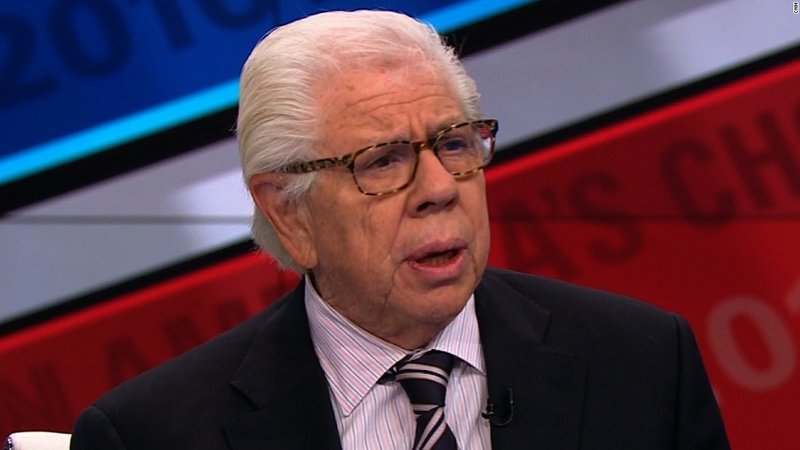 Veteran journalist Carl Bernstein believes President Donald Trump is backed into a corner like never before – and that could make him potentially dangerous. Bernstein was speaking to CNN's Don Lemon following reports that Trump's former campaign manager, Paul Manafort, violated the terms of his plea deal.
Manafort reportedly lied to investigators in the Russia probe after he pleaded guilty to charges, creating potential consequences for Manafort and a headache for the Trump administration. Manafort's evidence could be key in proving the Trump campaign colluded with Russia during the 2016 election.
"The people closest to Trump in the past believe that Trump is acting as if he is cornered in a way that he's never been in his life," Bernstein told CNN. "In the past, Donald Trump has always managed to buy his way out, sue his way out, go on television get his way out, but this is different."
"This is different according to these people. If you do the reporting, I think what you're starting to see is a belief that he is not only cornered, but that national security is in real danger because of the way he is acting," Bernstein said.
Some journalists have noted the President's erratic behavior since the midterm elections, including combative exchanges with the press and a series of tweets attacking Chief Justice John Roberts. Trump is said to be increasingly worried about the Russia probe and investigations by a Democratic House.
Carl Bernstein was one of the Washington Post journalists who exposed the Watergate scandal that eventually brought down Richard Nixon. Along with his former partner Bob Woodward, he is considered among the best living American journalists.