Chris Cuomo Is Facing Backlash After Tweet About Gassing Migrant Children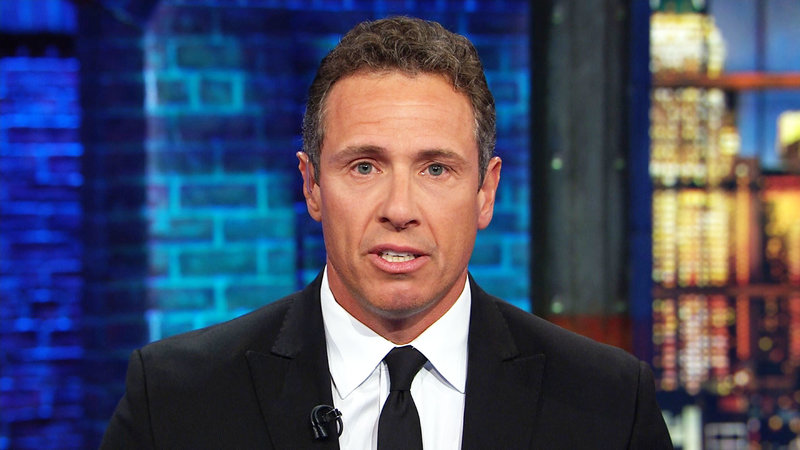 CNN's Chris Cuomo was under fire last night following a tweet about the use of tear gas against migrants on the US border. Migrants approaching the border from Mexico were subjected to tear gas shot by US agents, according to reports. Cuomo appeared to defend the use of tear gas on Twitter.
"I have seen lots of people, kids, elderly gassed. I have been gassed. It sucks. The situation sucks but the point is to not demonize the men and women in duty without cause and to address the problems that lead to them facing this overwhelming group of people who deserve help," Cuomo tweeted.
Twitter uses, including journalists, were quick to respond to Cuomo, with many highly critical of the CNN host's defense of the US agents who launched the attack. According to an AP report, children were left crying and screaming from the gas.
"I hope you are doing something more constructive with your evening than bending over backward to defend crimes against humanity," Vox.com's Aaron Rupar tweeted, echoing the sentiments of many Twitter users.
"Did Chris Cuomo huff a lot of glue when he was younger, or is he just naturally like this?" asked John R. Stanton of GU Politics, while Soledad O'Brien merely replied "Uh… wtf from @ChrisCuomo".
Cuomo spent some time on Twitter defending his actions, while strongly criticizing President Donald Trump's immigration policy, but his answers did little to convince his critics, who accused him of defending the indefensible.
"[W]hen it comes to passing judgment on war crimes, I think @chriscuomo really nailed it when he said 'it sucks but'," said Nicole Silverberg, a writer for Full Frontal with Samantha Bee. 
Responding to a tweet saying that there is no migrant 'invasion', Cuomo said: "True. But scenes like today feed the fear of migrants and fear of those enforcing the law. Why isn't POTUS talking about his plan if he believes there is an invasion to thwart?"
He has not tweeted yet this morning, but criticism is likely to continue.