Mark Steyn: Khashoggi Will Be Time's Man Of The Year Because He's A 'Dead So-Called Journalist'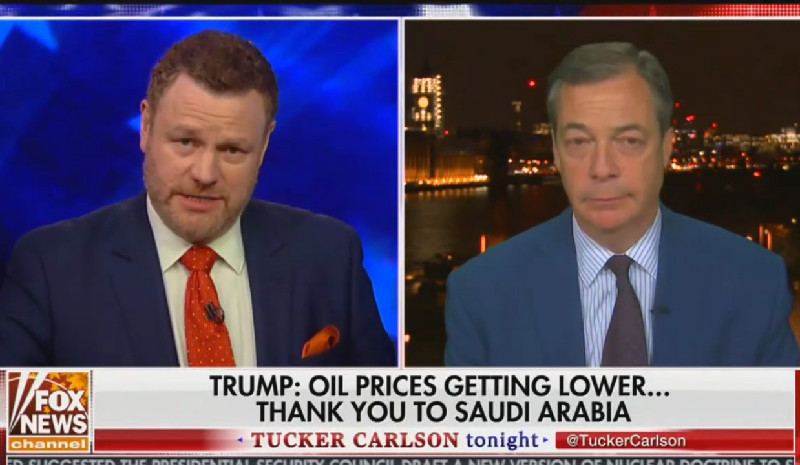 Filling on for Tucker Carlson on Wednesday night, conservative commentator and Camp of the Saints superfan Mark Steyn dismissed murdered Washington Post columnist Jamal Khashoggi as a "so-called journalist" while stating he was really a member of the "Deep State."
Welcoming on far-right nationalist and Brexit champion Nigel Farage, Steyn and his guest discussed President Donald Trump's decision to side with the Saudi royal family and Crown Prince Mohammed bin Salman despite MBS's involvement in the grisly killing of Khashoggi. After Farage noted that the United States should probably be doing and saying more, Steyn wanted to make a point about Khashoggi.
"We should also be clear, too," Steyn declared. "Khashoggi is being presented as a hero of journalism. He's probably going to be Time Magazine's Man of the Year just because he is a dead so-called journalist."
He added, "But in fact, he was kind of a Deep State Saudi spook who just happened to fall out with the royal family. In a sense, it's different sets of bad guys we're arguing about when we're talking about Saudi Arabia."
After Steyn's smear on Wednesday night, a Fox News guest on Friday morning took a similar approach, insisting that Khashoggi wasn't a journalist and that the Washington Post was culpable in his murder by publishing his writing.
Watch the clip above, via Fox News.