Stephen Colbert Mocks Ivanka Trump With Super Cut Of Fox News Attacking Hillary's Emails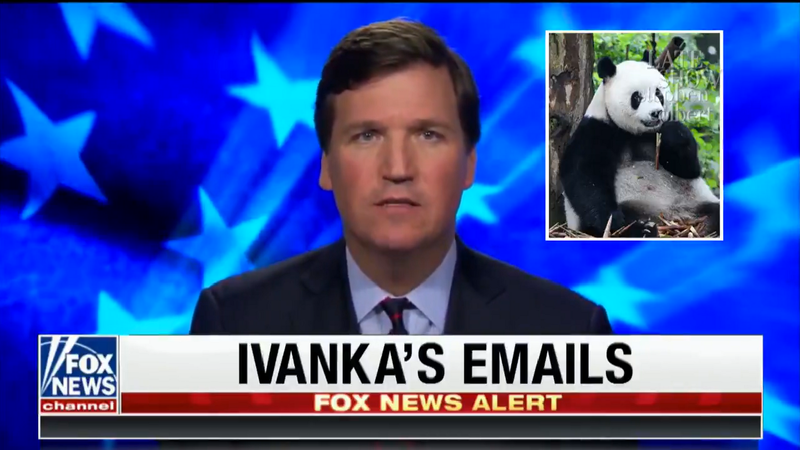 Stephen Colbert's Late Show took on Ivanka Trump's emails last night. President Donald Trump's daughter is accused of using a personal email address to discuss official business – exactly what former Democratic presidential candidate Hillary Clinton was accused of.
In a short segment, Colbert ran a video called 'A Tale Of Two Email Controversies On Fox News', showing a super cut of Fox News personalities attacking Clinton for her email controversy.
"On #LSSC tonight: It was the best of email scandals. It was the worst of email scandals," the Late Show's account tweeted
Judge Jeannine Piro, Sean Hannity and Tucker Carlson all harshly criticized Clinton for using a private email server, but Colbert's video shows them saying very little about the First Daughter's very similar problem.
Tucker Carlson awkwardly segues from Ivanka's emails to a story about pandas, while all the hosts look uncomfortable.
Watch below, via Twitter.
On #LSSC tonight: It was the best of email scandals. It was the worst of email scandals. pic.twitter.com/qHSYrdRBHS

— The Late Show (@colbertlateshow) November 21, 2018