Fox's Jesse Watters Comments On Selfie Of Greg Gutfeld: 'Looks Like Rachel Maddow'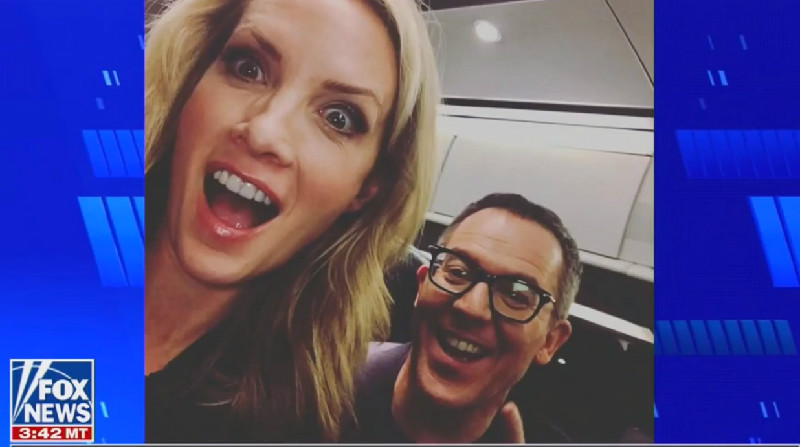 During one of Fox News' most-watched programs, one of the male hosts told his fellow male colleague that he looked like the lesbian anchor of one of their network's rivals.
On Friday's broadcast of The Five, the panel talked about selfies and how studies show that too much social media involvement is a sign of narcissistic behavior. This turned into the hosts' selfies being shown on air while they talked about them.
After co-host Greg Gutfeld remarked that obituaries in the future will show grandmothers doing 5,000 Instagram poses with tattoos and belly rings, the show aired a number of selfies of the panel. One included Gutfeld wearing glasses, causing colleague Jesse Watters to toss out this comment:
"Looks like Rachel Maddow back there."
The off-hand remark referencing the MSNBC star got no reaction from the rest of the panel.
Watters has a history of envelope-pushing comments and segments, such as the remarkably offensive Chinatown 'Watters World' montage that resulted in an apology after widespread outrage from the Asian community. Last year, Watters took a short vacation after he received blowback for a joke about Ivanka Trump that many construed were about oral sex.
Meanwhile, Maddow has had to deal with homophobic comments since becoming a cable news star. Back in 2012, a local Fox anchor was suspended after commenting on Facebook that Maddow is an "angry young man." And before she became an MSNBC host, Joy Reid targeted Maddow in a series of homophobic posts on her now-defunct blog. (After first claiming the posts were a result of hacking, Reid apologized while claiming she "genuinely" didn't believe she wrote them — Maddow publicly stood by Reid in the aftermath of the controversy.)
Watch the clip above, via Fox News.