CNN Panel Explodes When Stephen Moore Says Votes 'Mysteriously' Arrived For Democrats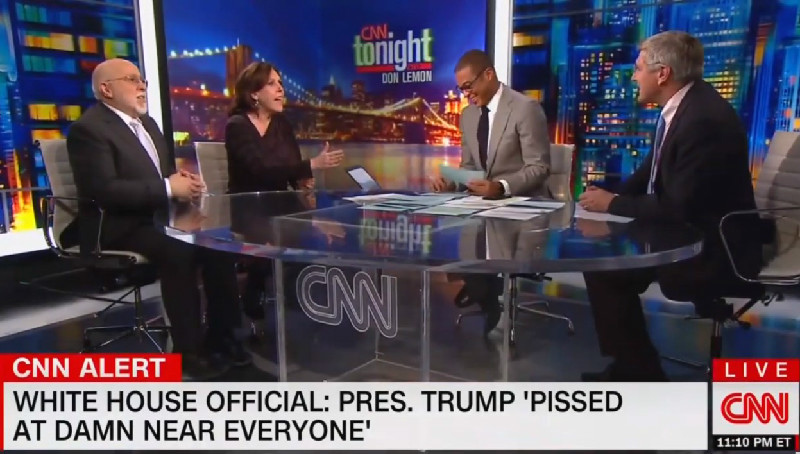 Following a resounding defeat in the House, a loss of numerous governors' seats, and a mandatory recount in the Florida senator and governor races, President Trump and Republicans have taken to spreading baseless claims of voter fraud to explain away the GOP's lousy midterm election.
During a CNN panel discussion Wednesday night, economist and informal Trump adviser Stephen Moore decided to get in on the conspiratorial action by suggesting that the 'Blue Wave' only turned out that way because late vote counts "mysteriously" broke for Democrats.
After Moore said that Chief of Staff John Kelly might be canned because he didn't tell Trump he needed to go to Arlington Cemetery on Veterans Day, causing liberal panelist Joan Walsh to roll her eyes, anchor Don Lemon agreed with Moore that the president has good political instincts. Lemon added that Trump's compass might have been off regarding the midterms, flipping the discussion to the results.
Moore downplayed Democrats easily taking the House by saying it as a "typical midterm election" while noting that Republican gains in 1994 and 2010 were larger. He then noted that just like Barack Obama won re-election in 2012, Trump would get a second term.
"Here's the difference," Lemon responded. "Bush said what? My gosh we did terribly. Obama said we took a shellacking. This president said what, this was great. It was a huge victory. We won."
The conservative commentator brushed it off by stating that he was "elated on Election Night because it looked like they had won all these races" until "mysteriously all these Democratic votes came in."
Before he could even finish his remarks, Walsh scolded Moore and told him to "stop saying that." Meanwhile, Lemon busted out laughing and let out an "oh, my god." With Moore snickering along, Walsh admonished him and said that this "is destabilizing to democracy."
The whole panel would go back and forth with Moore until they broke for commercial, with the Trump-defending economist justifying his comments by sarcastically snapping back that "Democrats would never question the legitimacy of an election night."
Watch the clip above, via CNN.