Rick Wilson: Trump Was 'One Millisecond Away' From Using The N-Word With April Ryan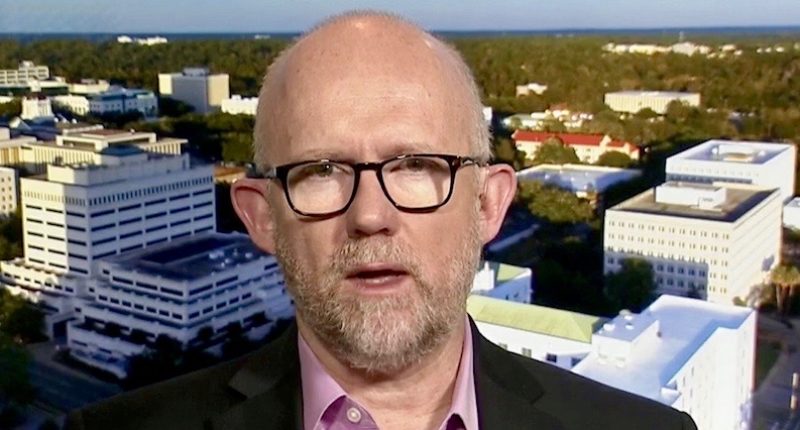 Republican strategist Rick Wilson believes President Donald Trump was close to using a racial slur in tense exchanges with CNN reporter April Ryan. Wilson pulled no punches when he described Trump's behavior to CNN's Don Lemon and he went further than most in attributing Trump's attitude to racism.
Lemon showed a few clips of Trump interacting with Ryan. In a White House press conference following the midterm elections, Trump accused Ryan of asking a racist question when she questioned him about his claims that he's a nationalist. Later, Trump accused her of asking stupid questions.
The CNN panel discussed Trump's attitude to journalists and African-Americans, but it was Wilson who was most severe in his criticism. Lemon pointed out that Trump told Ryan to sit down, something that has also been criticized.
"I think that angry Donald Trump is often closer to the true core of this guy than anything else we see. And in all of these exchanges … particularly when he was telling April to sit down, all I could think of is this guy is like one millisecond away from the N-word," Wilson said.
"He hates her. It's obvious… it's just tangible and his inability to control his anger and his temper is remarkable," he said. "And I think as we enter this time of increasing stress on him he's going to continue to lash out at the press. Because the only card he has left to play is making the white gnats happy and using his hatred of the media to keep the former conservative base, now Trump base, delighted. That's their bread and butter issue now is hating the media. So, he's going to do everything he can to keep that up and I don't think he's got control over his affect when he's talking to a lot of these reporters, particularly the African-American reporters in question this week."
This is not the first time Trump has been accused of attacking people based on their race. He recently said African-American Stacey Abrams was not qualified to be governor of Georgia . He also called Florida Democrat Andrew Gillum a 'thief'.