The View's Sunny Hostin: Hannity Attacking 'Fake News' Adds To 'Danger That Journalists Are Facing'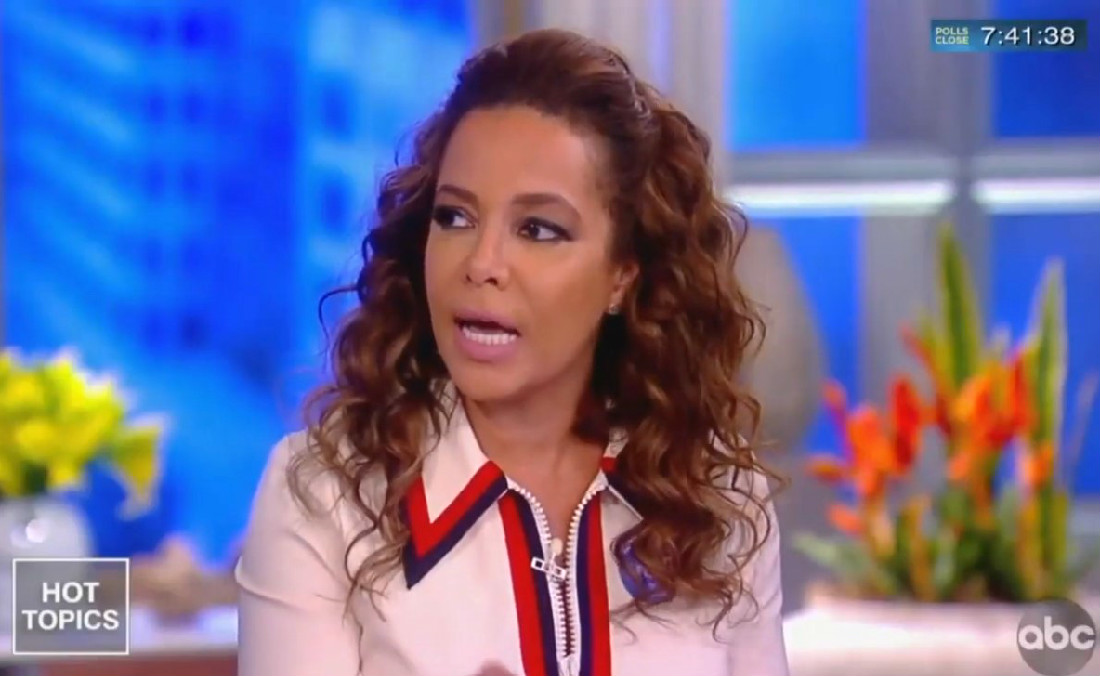 Fox News star Sean Hannity is under intense fire from the rest of the media after he campaigned with the president at a Missouri rally last night after insisting he wouldn't take the stage. During today's broadcast of The View, all five hosts — including conservatives and former Fox employees Meghan McCain and Abby Huntsman — slammed the conservative commentator for not only taking part in the rally but for attacking the press.
After McCain and Huntsman lamented that Hannity was actually calling some of his fellow colleagues "fake news" and said he was making the jobs of real Fox journalists like Bret Baier "much harder," co-host Sunny Hostin brought up the recent mail bomb scare that targeted CNN.
"What was so despicable to me was the fact that CNN was sent a pipe bomb," she noted. "In large part, it might be because of the rhetoric and the divisiveness of what's going on."
Hostin continued, "And you have someone like a Sean Hannity campaigning for the president, but also getting up there and saying, you are fake news. He is adding to the danger that journalists are facing not only here, but all around the world."
The View host went on to highlight Ted Koppel's pointed criticism of Hannity, explaining that the legendary anchor said the Trump-boosting Fox host was dangerous for America.
McCain would end the short segment by pointing out that Hannity doesn't claim to be a journalist (though he actually has in the past) and that he is making it more difficult for Fox News reporters. The hosts then said the equivalent of Hannity campaigning for Trump would be Rachel Maddow hitting the trail for Hillary Clinton.
Watch the clip above, via ABC.