Jacob Wohl's Mueller Press Conference Went So Poorly The Gateway Pundit Split With Him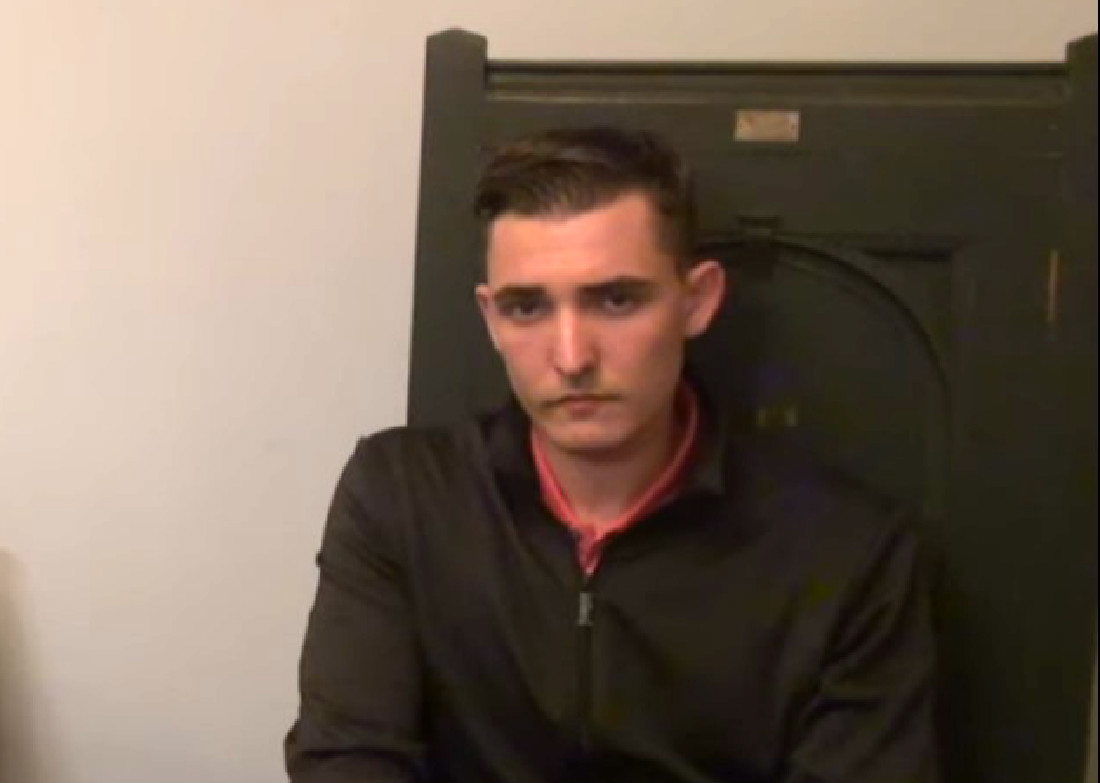 Jacob Wohl has had himself a day.
After being exposed for running a sham "intelligence firm" as part of an idiotic plot to smear Special Counsel Robert Mueller with fake sexual assault claims that may land them in trouble with the feds, Wohl and GOP lobbyist/Seth Rich conspiracist Jack Burkman held a press conference on Thursday to supposedly reveal a credible accuser.
In the end, even the far-right conspiracy site run by the Dumbest Man on the Internet distanced itself from the 20-year-old pro-Trump Twitter personality.
As The Daily Beast's Will Sommer noted in his write-up of the presser, "the two men repeatedly contradicted themselves and each other, giving cryptic non-answers that convinced approximately zero people in attendance that their allegations were anywhere close to the truth."
First off, they didn't show up with the so-called accuser, claiming she "panicked" when she arrived in Washington, D.C. and hopped on another flight to an unknown location. They instead presented a sworn affidavit from the woman — they weren't sure how to spell her name — accusing Mueller of raping her in New York in 2010, despite it being publicly known he was serving jury duty in Washington that same day.
The other evidence they provided was a print out that said Mueller was in New York three days later. Which proves what? Who knows.
As for Surefire Intelligence, the fake firm that Wohl created but first denied having any involvement in, Wohl claimed he created it in order to protect his anonymity as they investigated these accusations. He also claimed the firm was handling an "estate matter" when it came across the so-called accuser's claims.
Meanwhile, Burkman spent the presser with his fly down, because of course.
Sorry pic.twitter.com/bxXtZJG9u3

— Jared Holt (@jaredlholt) November 1, 2018
Following the presser, Gateway Pundit — which has been heavily involved in this charade and initially published (and then took down) documents from Surefire claiming Mueller was a rapist — decided to split from Wohl, who had worked there as a contributing writer.
"On Thursday The Gateway Pundit suspended our relationship with Jacob," GP founder Jim Host wrote. "We need to collect more information on this explosive situation. We are not afraid to take chances as you well know but we want to also be careful and accurate."
Wohl also removed Gateway Pundit from his Twitter bio, but had some issues with words. Because they are hard, you know.
jacob wohl changed his twitter bio, but in doing so he misspelled "world" and so his bio reads "Head of the Most Well-Known Opposition Research Firm in the Word." pic.twitter.com/QrHC30mpJw

— siraj hashmi (@SirajAHashmi) November 1, 2018
One just wonders what the folks in the hipster coffee shops think about all of this.