Geraldo Rivera Believes Bomb Scare Is An 'Elaborate Hoax' Done To 'Embarrass President Trump'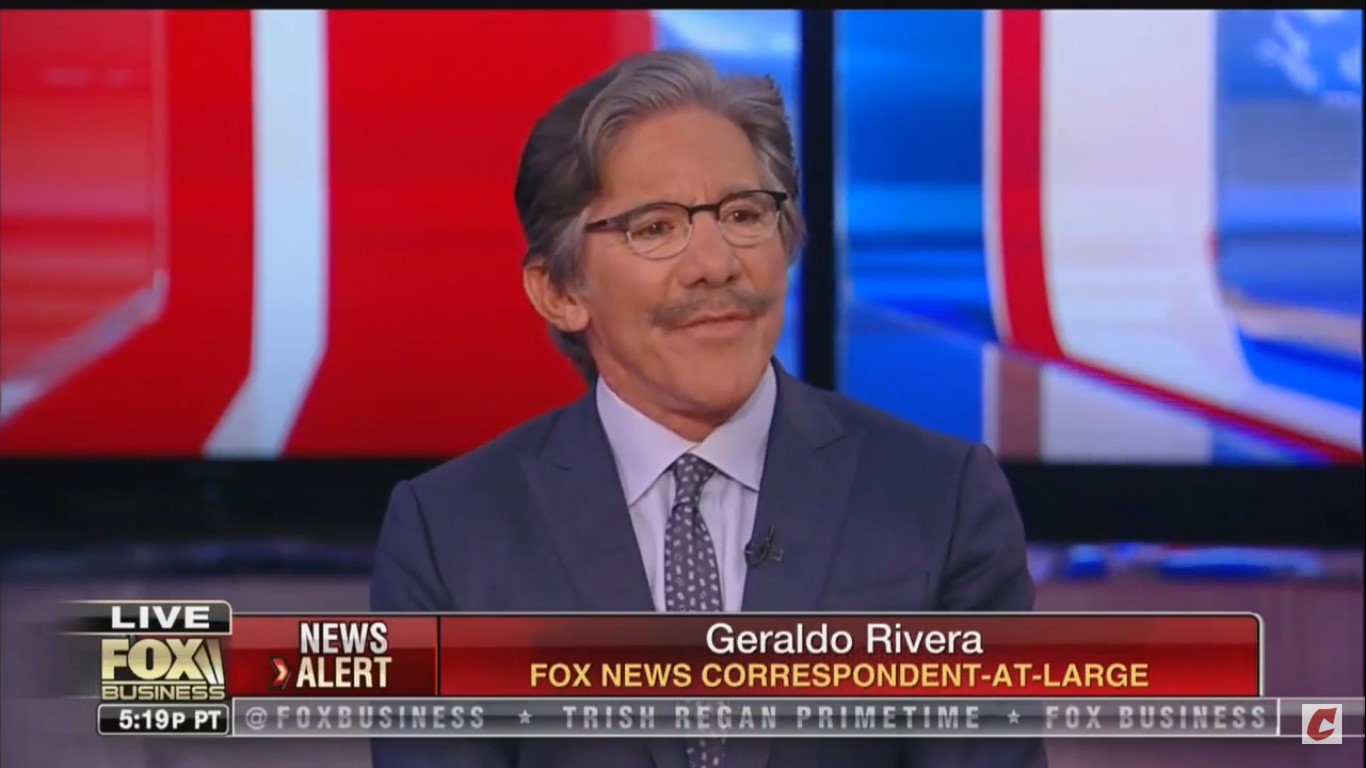 Toss Geraldo Rivera into the mix of folks who believe the pipe bombs mailed to high-profile Democrats and CNN are nothing more than a hoax.
Appearing on Fox Business's Trish Regan Primetime, the Fox News correspondent-at-large and former Celebrity Apprentice contestant speculated that the bomb scare that targeted two ex-presidents, a former vice president, a secretary of state and a former attorney general, among others, was made up in order to make POTUS look bad.
"At the risk of sounding like a far right-wing lunatic, I have to say that I believe that this whole thing was an elaborate hoax," he told host Trish Regan. "I believe that those bombs were never intended to explode. I think those bombs were intended to further divide the American people."
Investigators have said that some of the devices could have been duds due to flaws in the design. According to NBC News, "there's still no way to know at this point whether the deficiencies were intentional — to make convincing hoaxes — or simply the result of bad design or construction."
Rivera went on to say it is possible the person responsible is just an "incompetent bomber" who never "studied the internet" before offering up some other suggestions.
"Someone who wanted to embarrass President Trump," he said. "Somebody who wanted to affect American political life. It could have been a Russian invention."
Rivera's comments on the bomb scare come after Fox colleague Lou Dobbs deleted tweets describing the incident as "Fake Bombs–Fake News" while claiming this was a way for Democrats to distract from the migrant caravan ahead of the midterms.
Watch the clip above, via Fox Business.