'There Appears To Be No Bottom': Tapper Reacts To Trump Mocking Christine Blasey Ford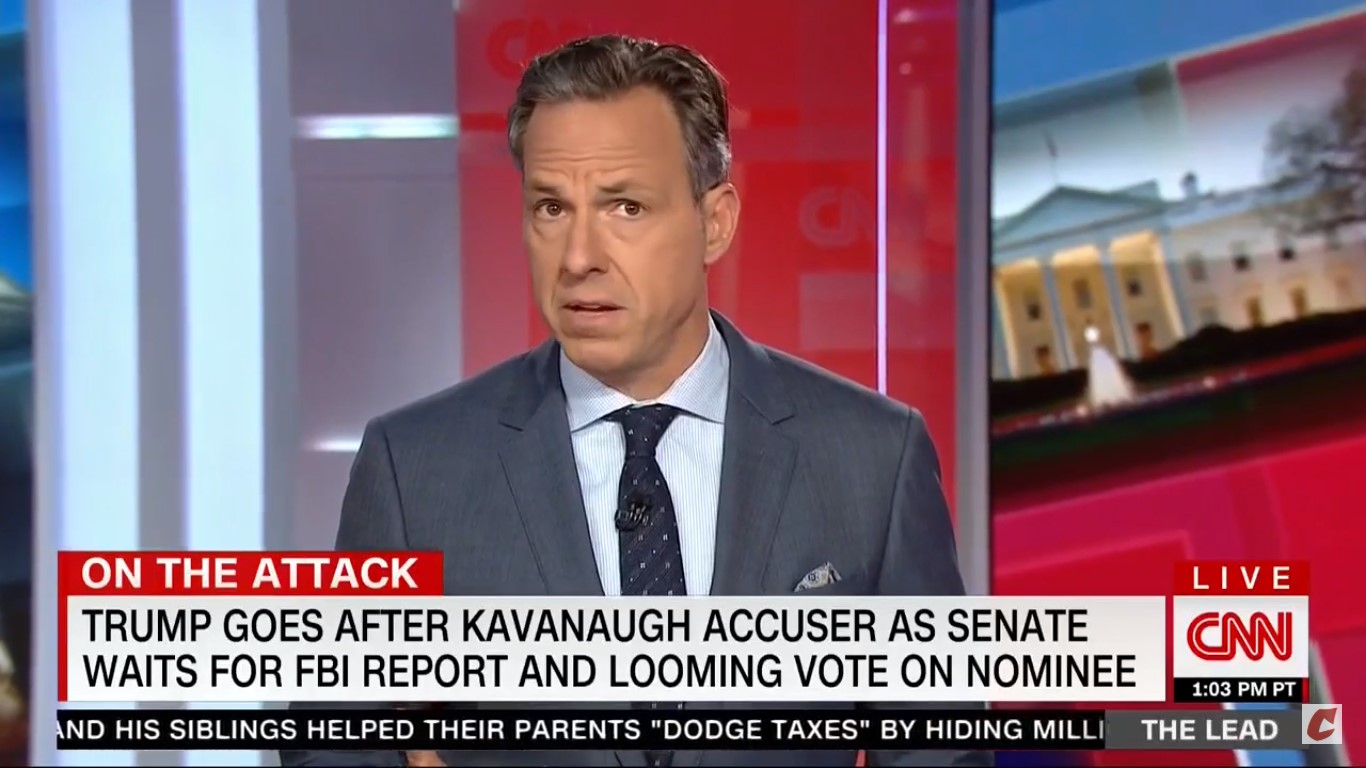 Much of today's news cycle has been focused on President Donald Trump's decision to openly mock Brett Kavanaugh accuser Christine Blasey Ford to his cheering supporters at a Mississippi campaign rally. At the top of his program The Lead, anchor Jake Tapper gave his take on the situation and delivered a pretty sardonic assessment.
After playing Trump's remarks in which he ridiculed Ford's Senate testimony while completely misrepresenting the professor's recollection of her assault, Tapper asked that we "put aside for a second the fact that such memory lapses are not even remotely uncommon for survivors of sexual assault and for one moment let's ignore whether or not you believe that it was Kavanaugh who assaulted Christine Blasey Ford."
The anchor followed that up by focusing on the reactions Trump got from the crowd as he mimicked Ford and contrasting that with how Ford told the Senate that her most powerful memory from the assault was the "uproarious laughter."
"Uproarious laughter, having fun at her expense," he declared, reiterating what Ford had said. "Whether or not you believe that pain was inflicted by Brett Kavanaugh."
Showing a quote from Sen. John Cornyn (R-TX) that showed the conservative lawmaker and Trump ally calling on the president to leave the confirmation battle to the Senate, Tapper concluded his monologue with this thought:
"Now we don't know if President Trump thinks it's useful to ridicule a woman claiming she was sexually assaulted or if he just did it because he thought it was fun, but let's take a moment to reflect that the president of the united states believes it's appropriate. There appears to be no bottom."
Watch the clip above, via CNN.