Fox & Friends' Brian Kilmeade: Trump 'Chose To Blow It' By Mocking Christine Blasey Ford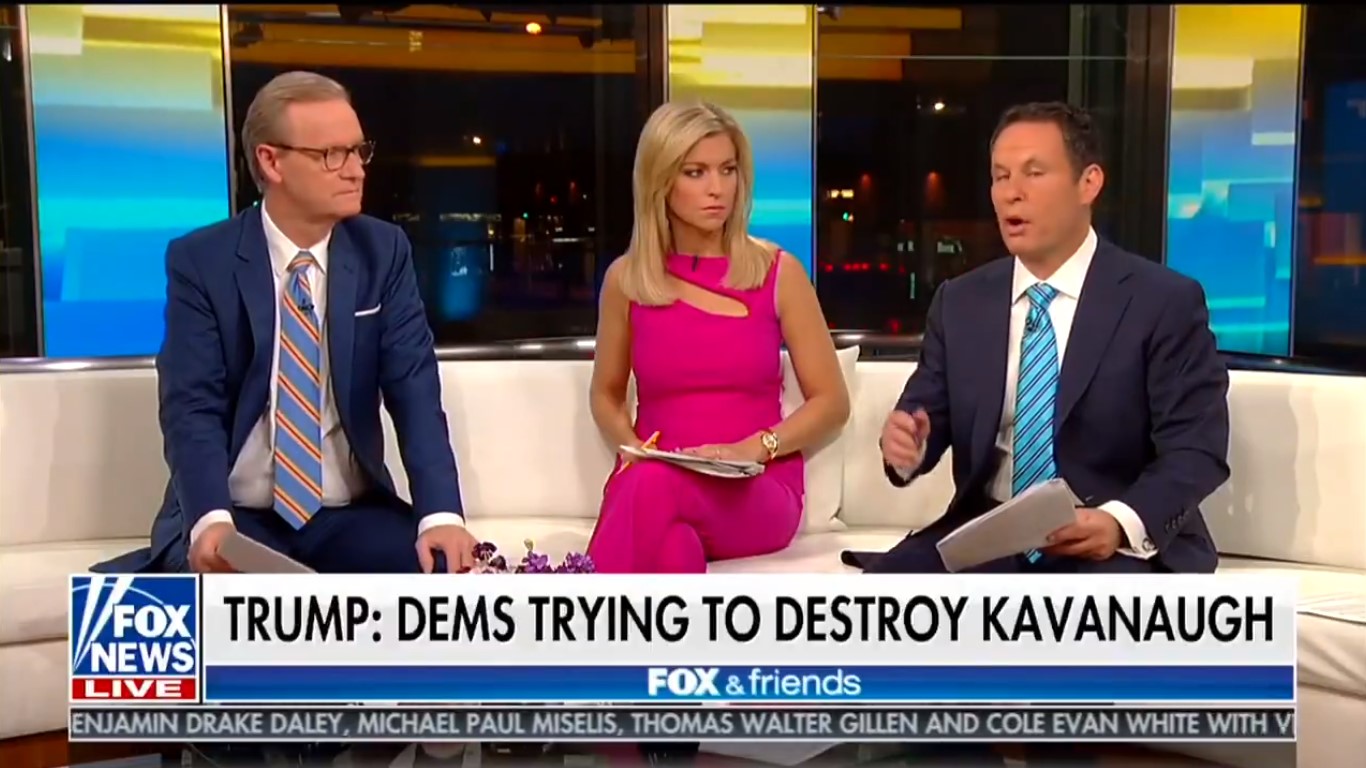 The morning after President Donald Trump openly mocked Christine Blasey Ford during a campaign rally, one of his most loyal media defenders offered up some criticism of the president's decision to publicly ridicule a sexual assault victim.
Discussing Trump's remarks that made a Mississippi crowd roar with laughter and approval, Fox & Friends' co-host Brian Kilmeade said that POTUS going after one of the women accusing Supreme Court nominee Brett Kavanaugh of sexual misconduct flew in the face of the supposed restraint the president had previously shown regarding Ford.
"The tactic of the president laying low has been lauded by all sides," Kilmeade declared. "Last night he chose to blow it as the FBI is handing in the report as early as today."
He added, "I wonder about the wisdom, as much as the crowd loved it, I wonder about the wisdom tactically of him doing that."
As you'll see, Kilmeade wasn't so much concerned about what Trump actually said about Ford as he was about the optics. Basically, he wanted to use his spot on Trump's favorite morning TV show to advise the president that this was a bad political move as the FBI investigation into Kavanaugh wraps up and on-the-fence senators decide if they're going to vote to confirm Kavanaugh.
Watch the clip below.
even brian kilmeade doesn't think trump should have mocked dr. ford last night (though don't give him too much credit; kilmeade's concern is "tactical") pic.twitter.com/oxs6RmmLBx

— Bobby Lewis (@revrrlewis) October 3, 2018