Kellyanne Conway Reveals To Jake Tapper That She's A 'Victim Of Sexual Assault'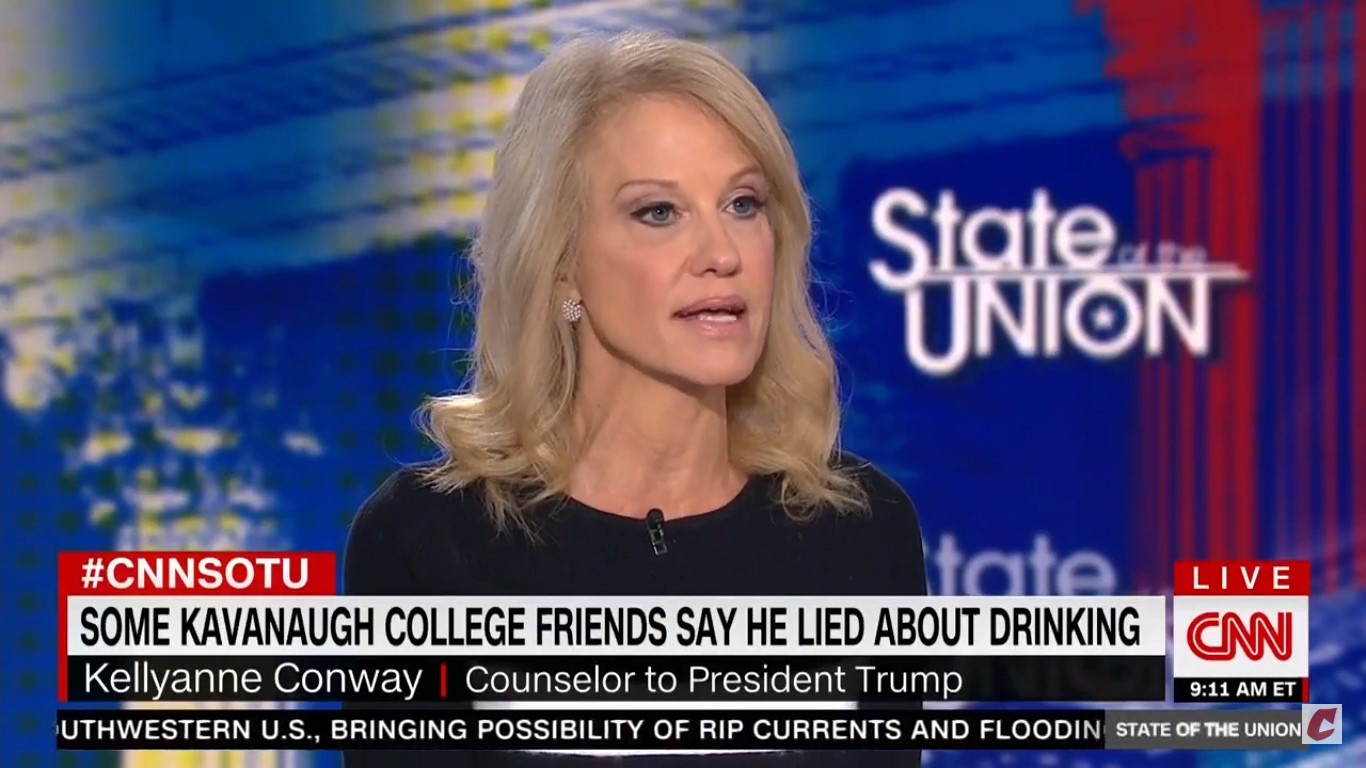 Appearing on CNN's State of the Union this morning, White House counselor Kellyanne Conway publicly revealed for seemingly the first time that she was a sexual assault survivor.
"I feel very empathetic, frankly, for victims of sexual assault, sexual harassment and rape," she told anchor Jake Tapper. "I'm a victim of sexual assault. I don't expect Judge Kavanaugh or Jake Tapper or Jeff Flake or anybody to be held responsible for that."
She noted that "you have to be responsible for your own conduct" and that Brett Kavanaugh is "not Bill Cosby."
"Those comparisons on your network are a disgrace and the anchor should have called them out — this is not even Bill Clinton," Conway further noted, adding that the Kavanaugh allegations were centered on "raw partisan politics."
Tapper responded to Conway that this was "the first time I've ever heard you talk about something personal like that and I'm sorry." He would go on to bring up President Donald Trump's claims that all the women who have accused him of sexual assault and harassment are liars, asking Conway if that makes her "think that these women need to be heard and even if there are not corroborating witnesses, absence of evidence."
"They should be heard in proceedings," she replied. "Those who can prosecute, those who have civil and/or criminal causes of action should pursue that. But we do treat people differently who are either the victims or perpetrators of this, based on their politics and based on their gender. That is a huge mistake. Don't make the mistake."
Watch the clip above, via CNN.