Don Lemon Chokes Up As He Shares Family Member's #MeToo Experience: 'There Is Still Pain'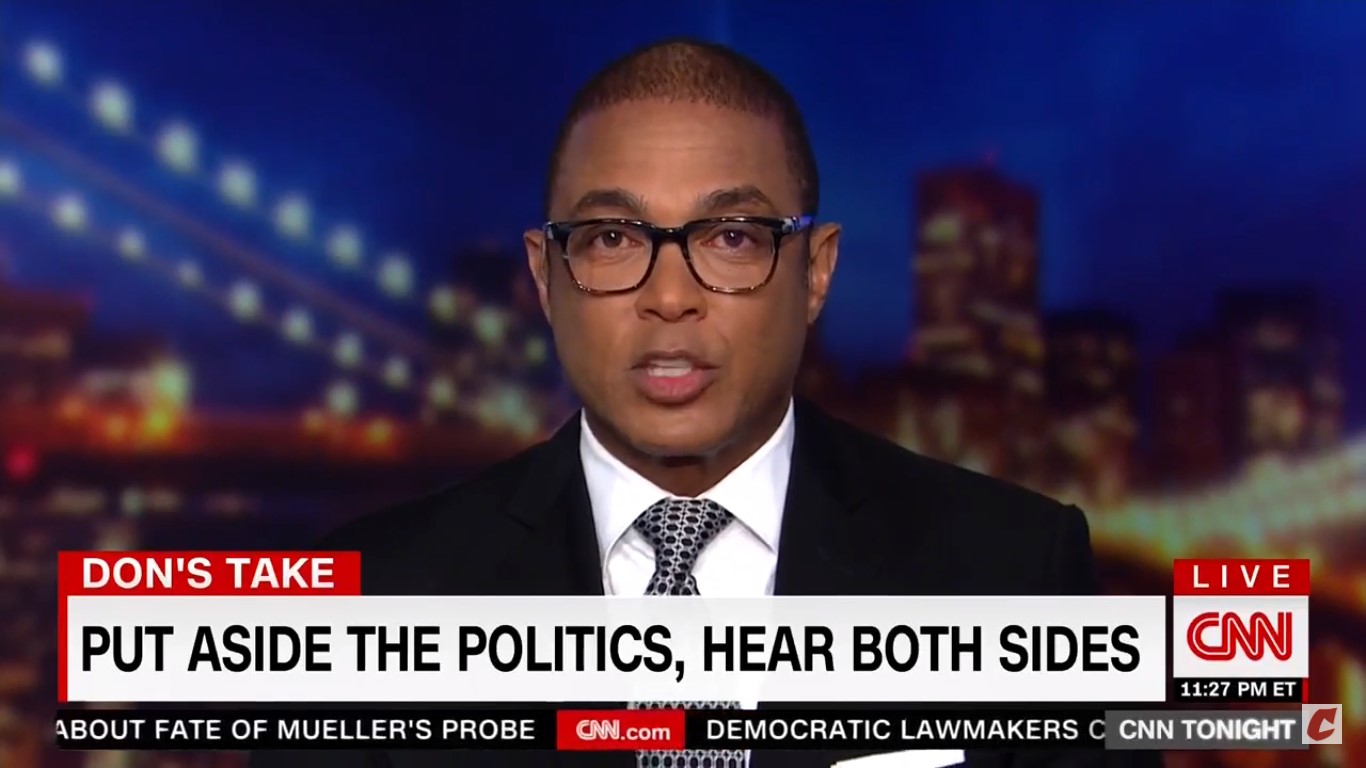 With the nation focused on the sexual assault and harassment allegations made against Supreme Court nominee Brett Kavanaugh and the upcoming hearing featuring one of his accusers, CNN anchor Don Lemon took a moment Monday night to emotionally discuss how the #MeToo movement has touched him personally.
After revisiting the time he opened up on air about being molested when he was young, Lemon explained that it was still tough to watch that clip even though he's talked about his experience since.
"So here's my message then and now and today. People aren't always who they present themselves to be in public," the CNN anchor said. "A molester doesn't have an M on their forehead. Or an abuser doesn't have an A on their forehead. A rapist doesn't go around with an R on their forehead."
He added, "People are tricky characters. Innocent until proven guilty must remain the law of the land. But at the same time some guilty people do cloak themselves in innocence. Remember, after all, Bill Cosby was America's dad not so long ago. Think about that."
Bringing up the Kavanaugh allegations, Lemon stated that we "need to hear them out" and "have an honest investigation into whether or not there is truth to their stories." He also noted that many Republicans and the president are calling the accusations a political smear campaign while wondering aloud why the women didn't come forward sooner.
"Well, the answer is different for everyone," Lemon asserted. "Which brings me to why last week was bittersweet and the news hard to ignore."
Explaining that he was on vacation last week, the CNN host said that an extremely close family member of his contacted him out of the blue to tell him she believed Christine Blasey Ford because she is also "a product of the #MeToo Movement."
"And I texted right back and I said, 'What? No way. Why didn't you say anything?' And she replied, 'Shame. I thought he loved me,'" an emotional Lemon uttered with tears in his eyes.
He continued, "So much more to this story. And then I called her and we talked. And yes, I did ask her if I could share this. She told me that she was assaulted by a boyfriend years ago. And even though it happened then, there is still pain now. And it still matters now."
Lemon would finish the heart-rending segment by asking if we are really interested in the truth and healing or is this yet another "political game being played with people's lives?" He went on to bring up sexual assault and rape statistics, highlighting not only the frequency of abuse but also how most assaults go unreported.
Watch the clip above, via CNN.