Jason Miller Leaves CNN Following Allegations He Drugged Pregnant Woman With Abortion Pill [UPDATE]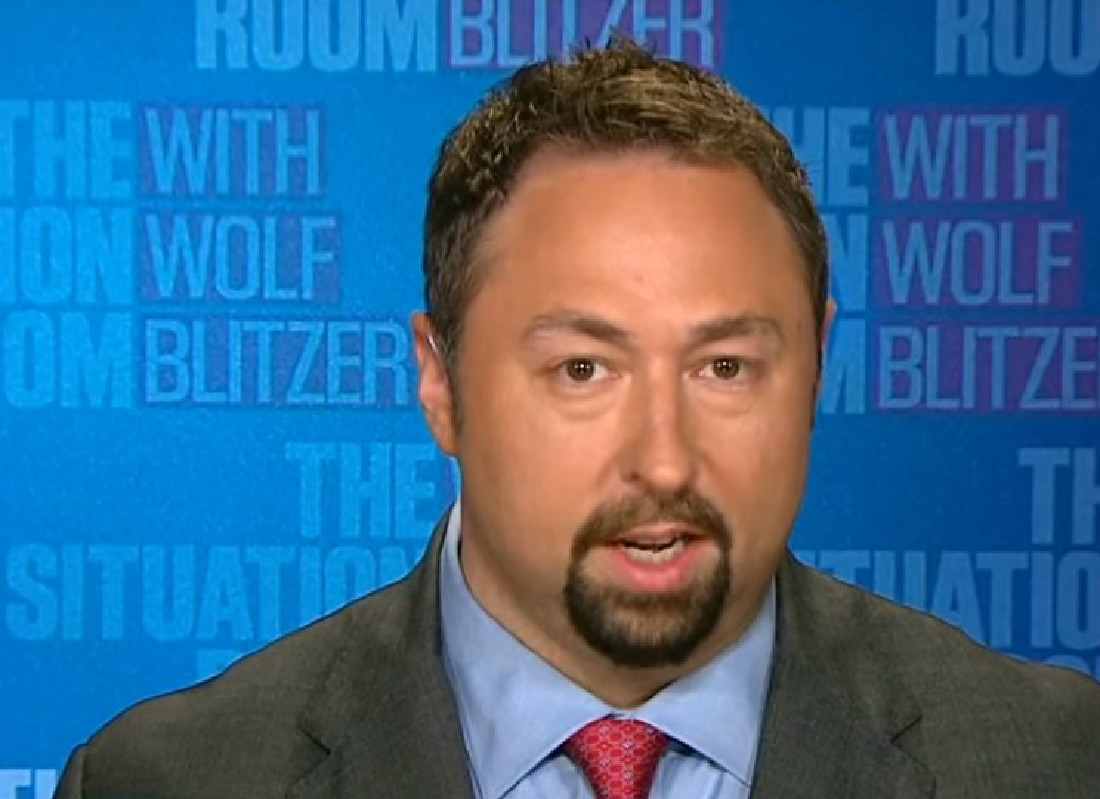 CNN political commentator and former Trump campaign advisor Jason Miller took to Twitter to react to an explosive Splinter report that features allegations that Miller secretly drugged a mistress he got pregnant with an abortion pill, resulting in the termination of her pregnancy and almost her death.
In the court documents filed by AJ Delgado, another former Trump campaign aide who had an affair with the married Miller that resulted in a child, Miller is alleged to have carried on another extramarital affair back in 2012. Per the docs that were filed in Delgado's ongoing custody battle with Miller, the woman was a stripper Miller met in an Orlando club in 2012.
Delgado goes on to allege that after Miller impregnated his mistress, he visited her at her home with a smoothie that "unbeknownst to Jane Doe" contained an abortion pill. Besides inducing the abortion, the woman ended up in the hospital "bleeding heavily and nearly went into a coma." The court filing also alleges that after her hospital stay, "a rightly enraged Jane Doe" contacted local politicians who were in attendance at the strip club the night she met Miller, causing Miller to attempt to get her to sign an NDA.
The docs also go into detail about Delgado's conversations with a well-known journalist in which she brought up the allegations about Miller and his former mistress, noting that the journalist traveled to Florida several times to investigate the story and that he found "another victim of Mr. Miller's." Lawyers for Miller told Splinter that they know the identity of Jane Doe and Miller is "absolutely certain" he never had a relationship with her. The legal team also said they know the identity of the journalist and that he "confirmed to Mr. Miller that these defamatory accusations could not be verified."
With the story drawing tons of attention, Miller posted the following tweets claiming that there was "no validity" to the allegations and that he was working hard to clear his name. Furthermore, he said the accusations had "already been disproven by at least one reporter," obviously referencing the journalist in Delgado's court filing.
1) There is no validity to the false accusations made in the document Arlene "AJ" Delgado filed herself, without an attorney.

— Jason Miller (@JasonMillerinDC) September 22, 2018
2) This "story," replete with assumptions, misstatements and fraudulent statements was wrongfully published by the gossip blog Splinter despite the obviousness of its falsity and lack of factual support.

— Jason Miller (@JasonMillerinDC) September 22, 2018
3) Splinter also failed to do anything to corroborate the accuracy of Ms. Delgado's defamatory accusations, which have already been disproven by at least one reporter whom Ms. Delgado attempted to involve in her continuous attempts to smear me.

— Jason Miller (@JasonMillerinDC) September 22, 2018
4) Ms. Delgado was previously subject to a five-year restraining order for cyberstalking… https://t.co/inlOilH3QT

— Jason Miller (@JasonMillerinDC) September 22, 2018
5) The family court Judge involved in our case in Miami-Dade Circuit Court recently raised serious issues surrounding Ms. Delgado's emotional and mental health. Any reporter wanting the facts about this can contact me directly.

— Jason Miller (@JasonMillerinDC) September 22, 2018
6) I will clear my name in this matter and seek to hold Ms. Delgado, Splinter and anyone else involved in spreading these lies legally accountable.

— Jason Miller (@JasonMillerinDC) September 22, 2018
Miller's claim that the allegations had been disproven by a journalist, investigative reporter Yashar Ali responded on Twitter, noting he was the reporter Miller was referring to while pointing out that he hadn't disproven anything.
Jason is referring to me in this tweet. I have not disproven such claims and to say so is inaccurate. The only way to disprove such a claim is to definitely prove that Jason was not in the state of Florida during the time period. https://t.co/fmH8fU98Iy

— Yashar Ali 🐘 (@yashar) September 22, 2018
2. It is indeed accurate that I spoke to two women in Florida who made claims similar to the ones listed in Ms. Delgado's filing. That is all I am at liberty to say right now.

— Yashar Ali 🐘 (@yashar) September 22, 2018
3. And to be clear for the people who have asked me, the two women I spoke to in Florida made these abuse claims against Mr. Miller which he denied to me directly. No further comment from me on this.

— Yashar Ali 🐘 (@yashar) September 22, 2018
Meanwhile, Delgado also announced on Twitter that she had retained "an A-list litigation team" that includes Peter Stris. Stris has represented alleged Trump mistress Karen McDougal and Shera Bechard, who had an affair with GOP fundraiser Elliott Broidy that resulted in a large hush-money agreement.
🚨 ANNOUNCEMENT: I have retained an A-list litigation team, including @PeterStris. The Trump-world junta are on notice. #BetterLateThanNever 🚨

— A.J. Delgado (@AJDelgado13) September 22, 2018
We have reached out to CNN for comment on the allegations and if there is any update to Miller's status as a political commentator with the network. We did not hear back at time of publication but will update if they respond.
UPDATE: Miller confirmed on Twitter that he has departed CNN. A CNN spokesperson told CNN senior media correspondent Brian Stelter that he has left the network