Joe diGenova Absolutely Blows Up At Fox News Panelist: 'Let Me Finish…Don't Interrupt Me!'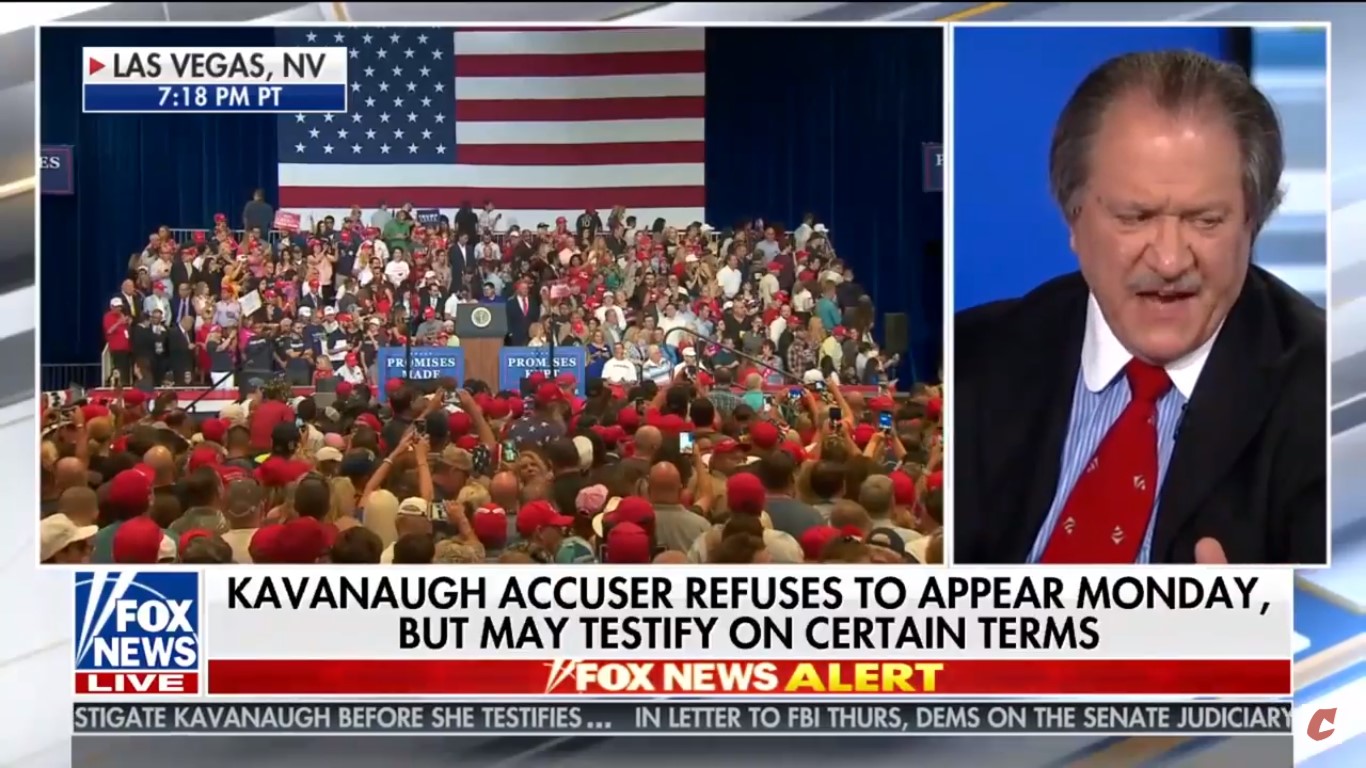 Joe diGenova is just having a heckuva week.
Days after the former US attorney and almost Trump lawyer generated headlines by calling Brett Kavanaugh accuser Christine Blasey Ford a "loon," diGenova appeared on Fox News' The Ingraham Angle to talk about the latest developments surrounding a possible Senate hearing featuring Ford and Kavanaugh.
With Ford's attorneys negotiating with the Senate Judiciary Committee on the terms of Ford's testimony before the Senate, diGenova asserted that this "was a fraudulent exercise in delay." This caused fellow panelist, criminal defense attorney A. Scott Bolden, to mock diGenova's use of "fraudulent" — and diGenova lost it.
"Scott, this is not a joke," the Trump-supporting lawyer said, his voice raising. "We're talking about the constitutional confirmation process which has been disgraced by two women."
As Bolden attempted to interject, diGenova turned the volume up to eleven.
"Scott, let me finish!" he yelled. "Let me finish! Don't interrupt me! Don't interrupt me!"
After staring down Bolden for a second, diGenova went on to make hi point that Democratic Senators Feinstein and Hirono should be "ashamed of themselves" because they "besmirched the United States Senate."
Watch the clip above, via Fox News.