'It Sets Us Back': Bob Woodward Responds To Eric Trump's 'Shekels' Remark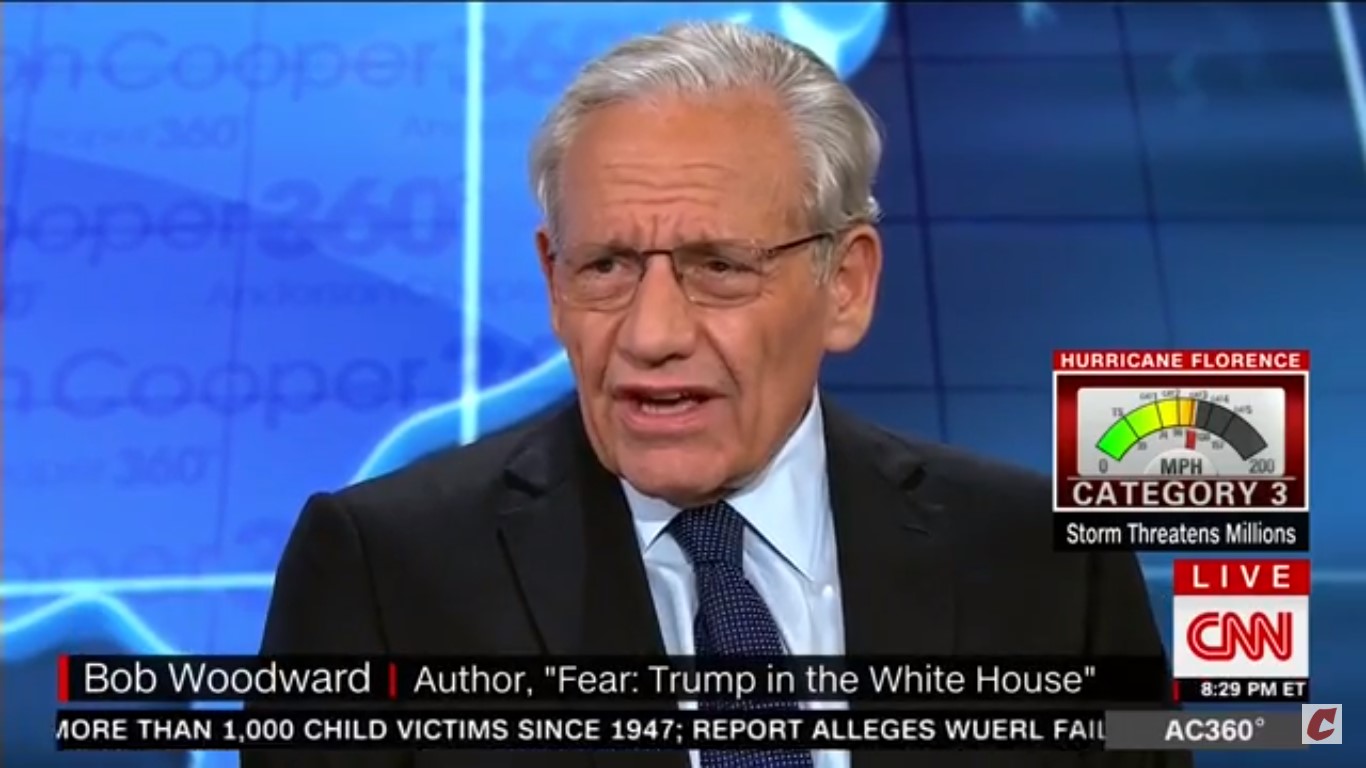 Hours after presidential son Eric Trump told Fox News that legendary journalist Bob Woodward would appear on CNN to promote his latest book in order to "make three extra shekels," Woodward responded to Trump's highly criticized remarks during an appearance on CNN.
During his Fox & Friends interview, son number two trashed Fear — a book the president has obsessively tried to discredit — while taking shots at CNN, leading to this observation:
"Don't you think people look through the fact that you can write a sensational, nonsense book, CNN will definitely have you on there because they love to trash the president. It will mean you sell three extra books, you make three extra shekels. Is that really where we are? I think people see through this."
Sitting with anchor Anderson Cooper to talk about his explosive White House tell-all, Woodward was asked if he thought Trump's comment was an anti-Semitic dog-whistle, as many had described it.
"I just hope that nobody would talk that way and that just doesn't fit," the veteran reporter said. "And I'm sorry that anybody talks like that, whether it's a dog whistle or whatever the intent is."
Woodward continued, "It's not — I mean, part of the point of this book is that we need to have a serious debate about serious issues. And to use invective and this attack rhetoric, whatever it might be, it sets us back."
Watch the clip above, via CNN.