Laura Ingraham Tells Ron DeSantis He Should 'Demand An Apology' From Andrew Gillum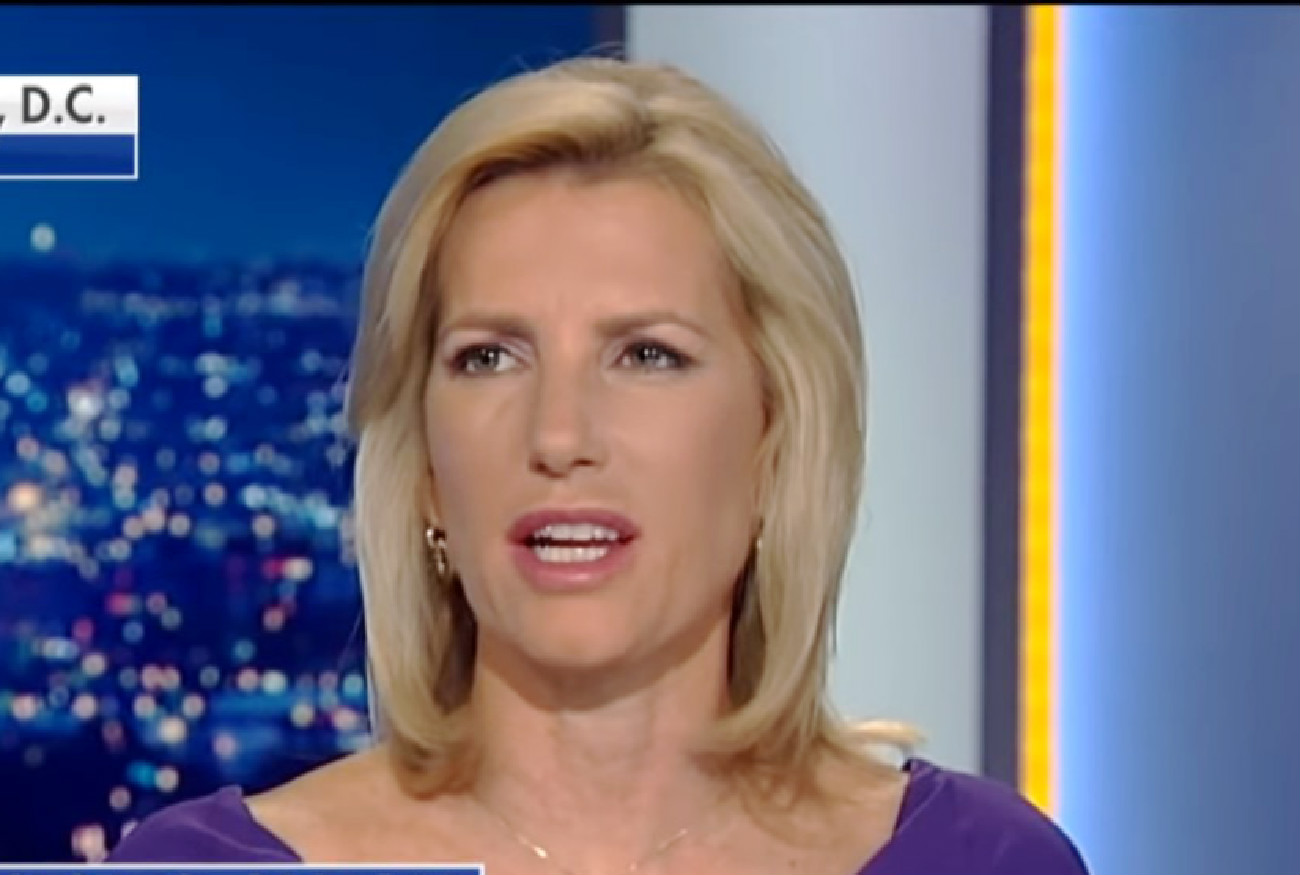 In the aftermath of Florida GOP gubernatorial nominee Ron DeSantis' "monkey this up" comment about his black Democratic opponent Andrew Gillum, the Conservative Entertainment Complex has been working overtime to claim the Trump-endorsed candidate's remarks were not racist.
After a day's worth of spin from the right, we are now onto the next chapter — flipping it around on Gillum and making DeSantis the victim.
During her radio program on Thursday, Fox News star Laura Ingraham — her radio show is through Courtside Entertainment Group — brought on DeSantis and had some advice for him as he deals with the fallout over his comments. That advice? If Gillum wants an apology, make him say "I'm sorry" back to you!
"You know what I'd do?" Ingraham exclaimed. "I'd demand an apology of him. That's what I would do. 'You want me to apologize? You apologize for falsely accusing someone of racism to avoid a debate on the issues.' I'd turn it right around on them."
She added that it was "pathetic to try to turn this into some kind of racial litmus test" before bringing Barack Obama's use of "monkeying around" in 2008 to dismiss the accusation of racism against DeSantis.
The Florida Republican, who was recently outed as being an administrator of a racist Facebook group, seemingly agreed with Ingraham before claiming that friends of his from college have contacted him to say "I remember you used to say that." Meanwhile, there is no public record of DeSantis using that phrase.
Interestingly, after DeSantis made his remarks on Fox News Wednesday morning, anchor Sandra Smith read a statement that said the network does "not condone this language." Following Gillum's interview with Fox's Shep Smith in which the Democrat claimed DeSantis was using a "full bullhorn" rather than a dog whistle, a number of Fox News commentators and opinion hosts took to the air to insist the Republican's comments weren't racist.
Listen below, via Media Matters.