Hannity Back On Top, Leads Cable News In Both Total Viewers And Demo On Tuesday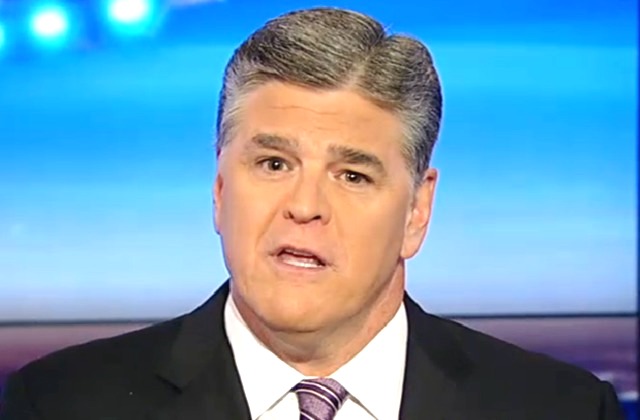 After seeing MSNBC's The Rachel Maddow Show take over as the top-rated show in cable news last week, Fox News' Hannity was back on top Tuesday night, leading across the board in the ratings battle.
According to Nielsen, Hannity topped cable news in both total viewers (3.411 million) and the key 25-54 demographic (641,000). This comes a day after Hannity barely defeated Maddow in total viewership while placing second in the demo. Meanwhile, Maddow placed second in both metrics, drawing 2.878 million viewers overall and 555,000 in the demographic.
In the primetime 8 PM to 11 PM hours, Fox News averaged 2.919 million total viewers and 553,000 in the demo. MSNBC pulled in a total audience of 2.338 million and 441,000 in the 25-54 metric. CNN attracted a demo audience of 404,000 and 1.145 million total viewers.
During total day, FNC nabbed 1.478 million viewers overall and 290,000 in the demographic. CNN attracted 233,000 demo viewers and 765,000 total viewers. MSNBC averaged a total audience of 1.281 million and 232,000 in the demo.
Fox News' Tucker Carlson Tonight placed third overall in both total viewership (2.682 million) and the key demographic (516,000). Fox's The Ingraham Angle finished fourth in the demo (503,000) and total viewers (503,000). MSNBC's The Last Word took fifth in the total audience (2.335 million) and sixth in the demo (427,000).
The most-watched program on CNN was Cuomo Prime Time, which captured a total audience of 1.148 million. The 10 PM broadcast of CNN Tonight led the network in the demo with 421,000.