Tomi Lahren Keeps It Classy: 'We Can't Put Up Another RINO Like McCain'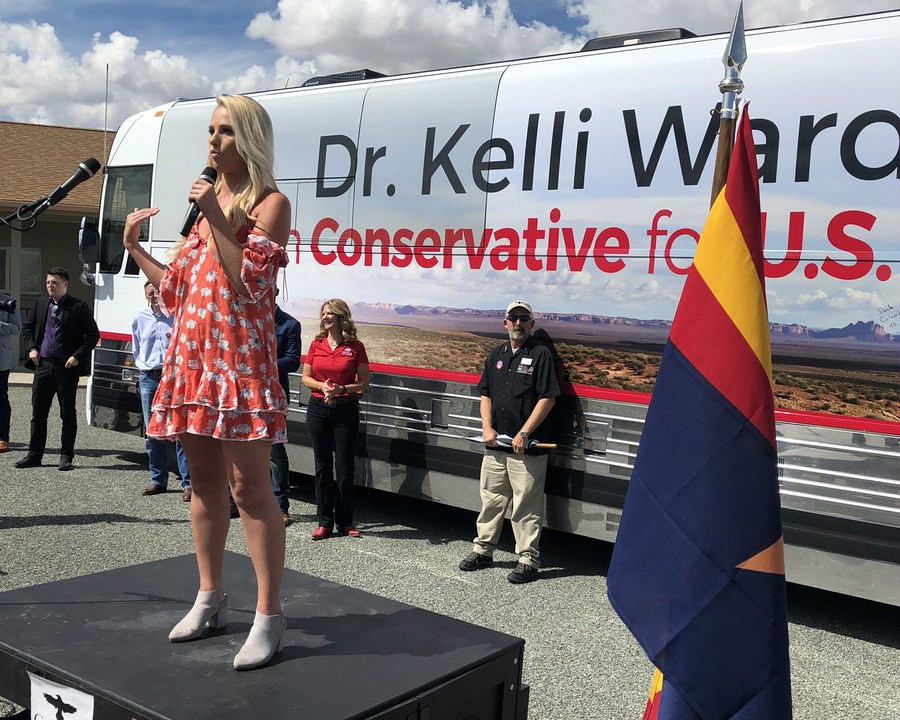 When she isn't trying to exploit the death of a college student for political gain or claiming Fox News wouldn't criticize Michelle Obama, Fox News contributor Tomi Lahren apparently uses her MAGA celebrity status to campaign for pro-Trump candidates. This weekend, she's taking part in Arizona Republican Senate candidate Kelli Ward's bus tour — a tour that also includes Pizzagate peddler Mike Cernovich.
And, in typical Lahren fashion, the millennial right-wing social media star caused headlines by sticking her foot directly in her mouth.
Apparently unaware of today's headlines — or unable to stray from her memorized talking points — Lahren decided to criticize Sen. John McCain (R-AZ) on the same day his family announced that he would no longer be seeking treatment for his brain cancer, signaling that he's entering his final days.
Tomi Lahren, on a day the McCain family announces @SenJohnMcCain is ending medical treatment, says 'we can't put up another RINO like McCain and Flake' pic.twitter.com/d2p6DuEGzh

— Kyung Lah (@KyungLahCNN) August 24, 2018
Tweeting from one of the tour's stops, CNN's Kyung Lah noted that Lahren told the gathered crowd that "we can't put up another RINO like McCain and [Arizona Senator Jeff] Flake."
I don't think it is going out on a limb to say that comment is going to immediately come back to haunt Lahren, likely resulting in a walk-back by both her and Ward.