John Oliver Mocks Rudy Giuliani: He'll Tell Trump Prison Isn't Prison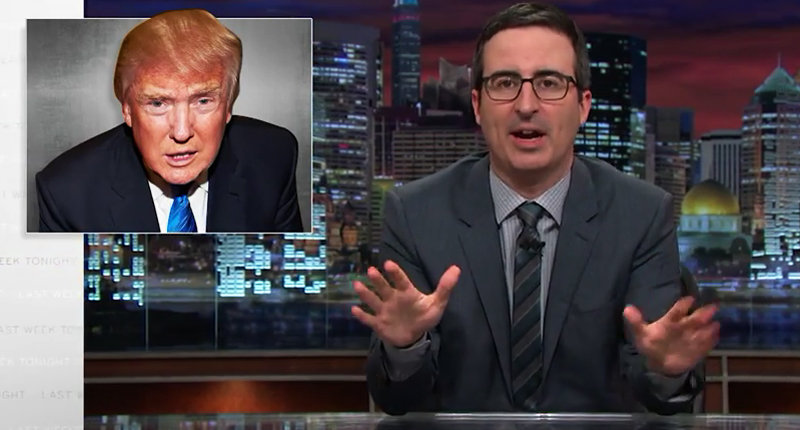 Comedian John Oliver took aim at Rudy Giuliani last night following Giuliani's bizarre statement about truth and perjury. Giuliani recently tried to argue that 'Truth isn't truth' with NBC's Chuck Todd. With the clip going viral, Oliver weighed in.
"You just said 'truth isn't truth!'," Oliver said. "That is not acceptable from a president's lawyer. It's barely acceptable from a sophomore philosophy major who just tried Molly for the first time. 'Truth isn't truth, man, and toes are just feet fingers. I feel warm.'"
The Last Week Tonight host called Giuliani a 'one man legal improv troupe' and compared him to Ken Bone, the presidential debate attendee who became a viral meme.
"What is Giuliani doing?" Oliver asked. "And why does the White House keep letting him go on TV, because at this rate Trump is going to wind up behind bars with Giuliani visiting him saying, 'Don't worry, Donald! Prison isn't prison!"