Omarosa: Trump 'Absolutely' Knew About Stolen Clinton Emails Before WikiLeaks' Release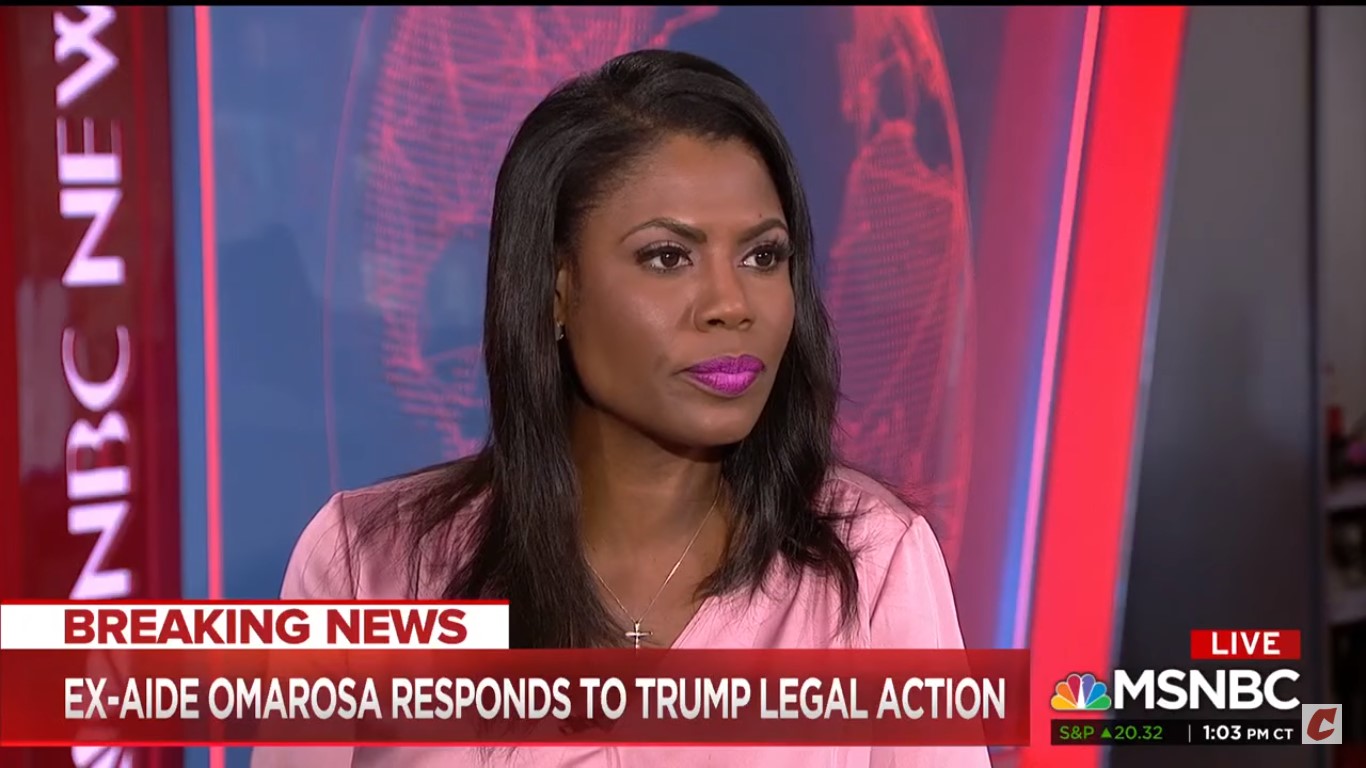 Each stop on the Omarosa media blitz provides another juicy news nugget. The former White House aide's interview with MSNBC's Katy Tur was no exception.
After telling Tur that President Trump should be afraid of her releasing more secret recordings as it will expose him as "the misogynist and bigot he is," the ex-Apprentice contestant confirmed that she had been interviewed by Special Counsel Robert Mueller in the Russia investigation. She added that she would participate with anything he'd be interested in if he were to call her again.
"I will say that there is a lot of corruption that went on in the campaign and the White House," the one-time Trump loyalist said. "I am not going to blow the whistle on all of it, but I am interested in exposing what was happening behind the scenes."
This led Tur to ask if she meant "coordination" between the Trump campaign and Russia when it came to stolen emails from Hillary Clinton's campaign and the Democratic Party.
"I think that he should come clean with the American people," Omarosa responded. "And he should be honest with what he did in the campaign and what he continued to do in the White House."
"Did Donald Trump know about those emails before they came out?" Tur asked.
"Absolutely," Manigault Newman replied.
The MSNBC host wanted to know if Trump knew what was coming out before WikiLeaks released them during the campaign, with Omarosa answering in the affirmative. Omarosa, however, wouldn't go so far as to say there was a backchannel between the Trump campaign and WikiLeaks.
That claim by Omarosa is sure to get a lot of notice as she is essentially saying that there was collusion when it came to the Clinton emails.
Watch the clip above, via MSNBC.