Omarosa Says Trump Was Too 'Mentally Challenged' To Remember To Lie In Lester Holt Interview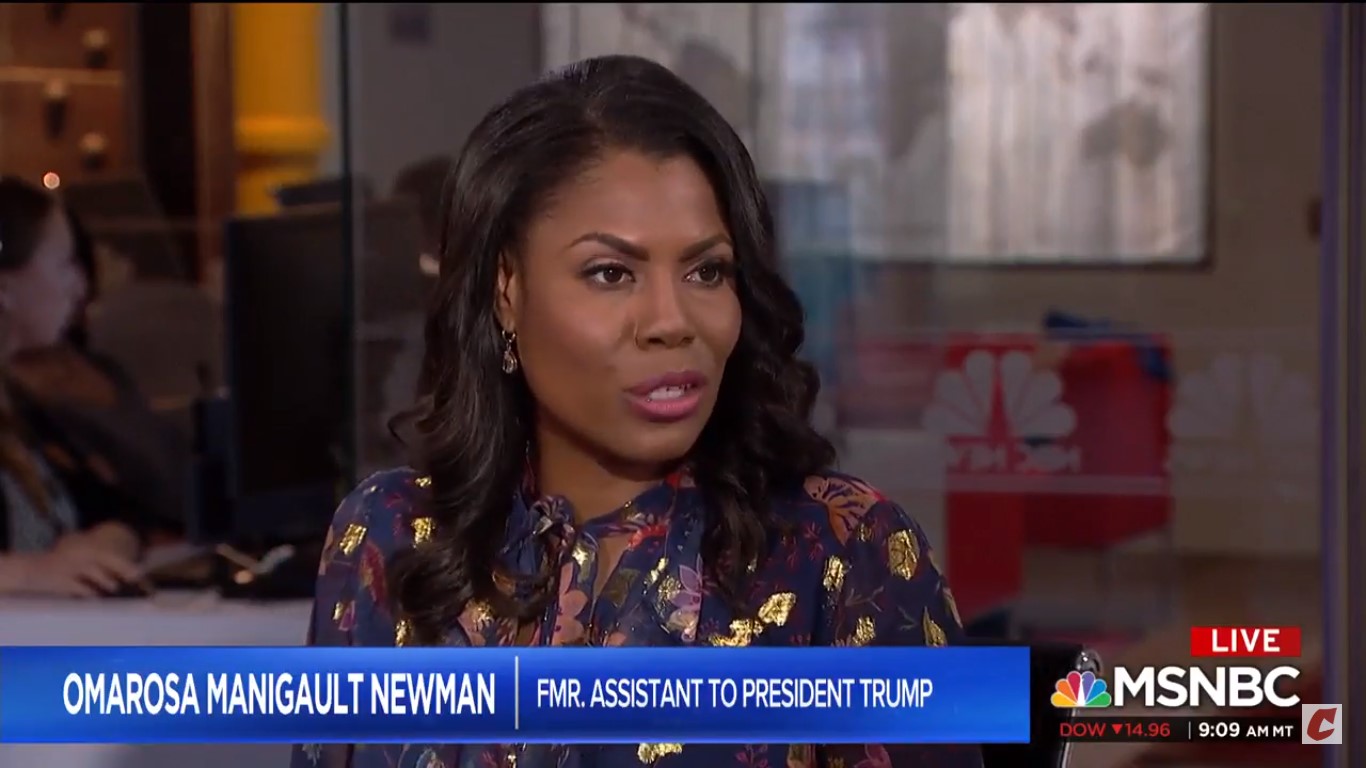 Former White House senior aide and one-time Apprentice contestant Omarosa Manigault Newman has been ALL over cable and broadcast news the past 24 hours as she promoted her upcoming Trump tell-all Unhinged. Her media blitz has resulted in secret White House recordings of the president and Chief of Staff John Kelly being made public, leading to the White House declaring war against the reality TV star.
Meanwhile, it looks like we are going to be subjected to the Omarosa media cycle indefinitely, as she's promised more tapes and continues to claim that Trump is a mentally impaired racist who doesn't know what's going on in the administration.
During an appearance on MSNBC Monday morning, Omarosa told hosts Stephanie Ruhle and Ali Velshi that in the president's infamous Lester Holt interview in which he admitted he fired FBI Director James Comey because of "this whole Russia thing," former White House communications director Hope Hicks worked with Trump beforehand to get him to stick to the talking point that Comey was fired over his handling of the Hillary Clinton investigation.
"I was really, really surprised that he would implicate himself," Manigault Newman told the hosts when asked if he was prepped to lie. "That's when you know someone is mentally challenged — when they would even jeopardize their own livelihood by saying things that are just insane at times."
She added, "They prep him to lie every day."
The reality show villain went on to explain how White House Press Secretary Sarah Huckabee Sanders meets with a cadre of attorneys to formulate responses to the press that will fit "within the realm of legal bearings."
Watch the clip above, via MSNBC.