Whoopi Goldberg Reacts To Tapper's Critical Tweet Of Obama Dancing: 'You Are Stressed, Honey!'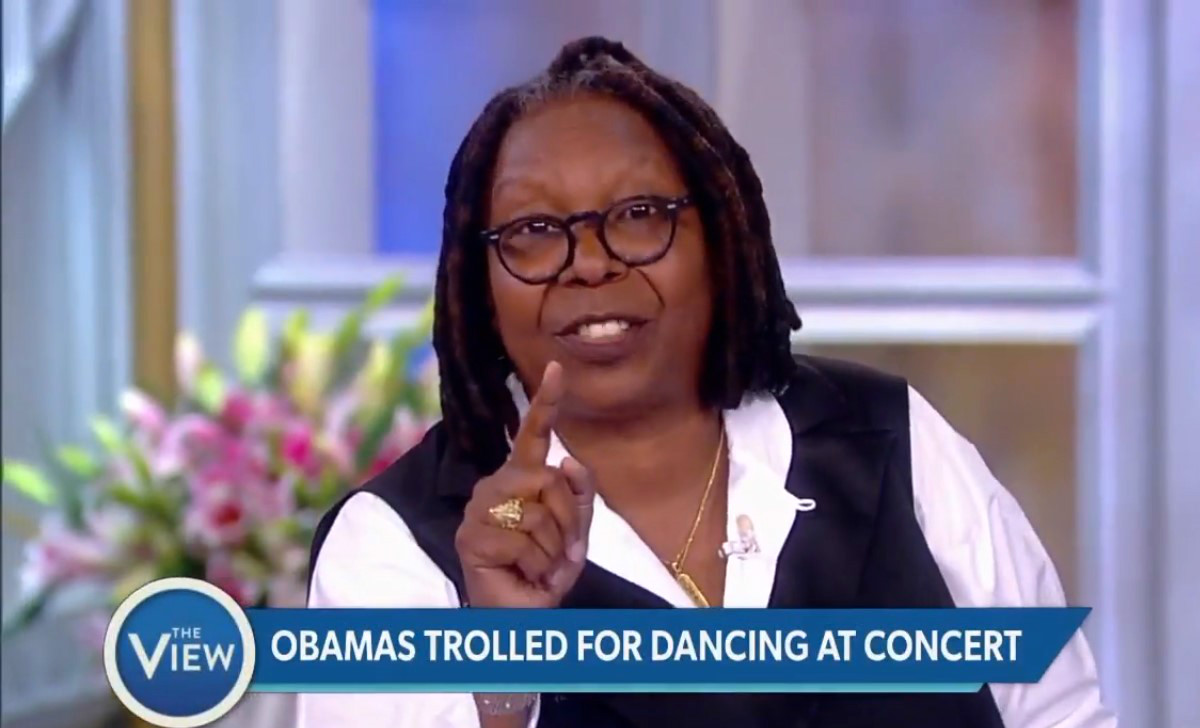 During Monday's The View, host Whoopi Goldberg took issue with CNN anchor Jake Tapper's jab at former President Barack Obama and ex-First Lady Michelle Obama for dancing at a Saturday night Beyonce and Jay Z concert, telling the respected journalist that while she loves him he needs to lighten up.
In case you missed it, Tapper drew the ire of Democrats and liberals on Sunday when he seemingly took a swipe at the former First Couple when he quote-tweeted a HuffPost article about their concert appearance and noted that the "Democratic Party is the weakest it has been since the 1920s, but ¯\_(ツ)_/¯."
The Democratic Party is the weakest it has been since the 1920s, but ¯\_(ツ)_/¯ https://t.co/ATqKBx4bq0

— Jake Tapper (@jaketapper) July 29, 2018
When asked by economist David Rothschild what the point of the tweet was and whether he was blaming Obama for leaving Dems in a weak position or believes the ex-president should be leading the party now, Tapper provided this response:
Kind of a combo of 2 and 3. Glad he's enjoying his life; he's entitled. Also, FYI, as we begin focus on Nov 2018 and 2020, he presided over a historically precipitous decline of his party. Just a factual matter. Some Dems seem angrier at my tweet than at that fact. ¯\_(ツ)_/¯

— Jake Tapper (@jaketapper) July 29, 2018
Discussing Tapper's tweet, Goldberg wondered aloud why the State of the Union host took issue with the Obamas partying at the concert, asking why it is on Obama to make it better. She then spoke directly into the camera and made an offer to Tapper.
"Jake, I'm taking you to a concert because you are stressed, honey," she exclaimed while the audience applauded. "You need to come and go to a concert and have some fun. I love him!"
Co-host Meghan McCain noted that she saw Tapper's tweet in a different light and felt it was about the media coverage of the Obamas attending the concert and how everyone was like "we miss you."
"The Obamas are always going to be incredibly important and influential in the party, yes," she added. "But Democrats are looking for who is going to lead the party in 2020. Just to give Jake Tapper, whom I love, a little bit of credence, I interpreted it differently."
Watch the clip above, via ABC.