S.E. Cupp On Trump Undermining #MeToo: 'He Can' Turn Back The Clock And 'He'll Try'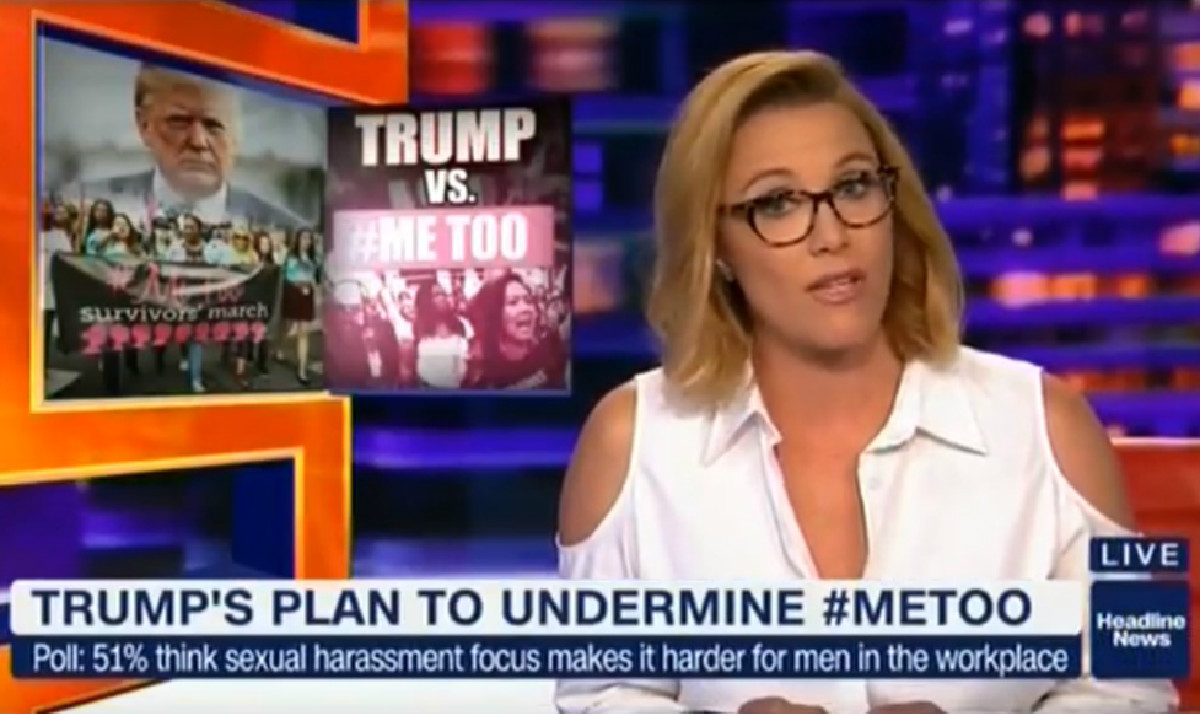 Last week at a Montana campaign rally speech, President Donald Trump fired a salvo against the #MeToo movement, mocking the international conversation around sexual assault and harassment while once again taking shots at Sen. Elizabeth Warren (D-MA) and the controversy surrounding her Native American heritage. During her program on Tuesday, HLN host S.E. Cupp warned #MeToo proponents not to brush off the president's early broadsides against the movement as it is apparent he's looking to rally his base around undermining it.
Noting that many women are currently worried about what will become of Roe V. Wade with Trump nominating another Supreme Court pick, Cupp explained that if they're concerned about progress in America's sexual politics they should realize that Trump is now workshopping his message to overturn #MeToo. She then pointed out that once he gets the laughs from his base — like he did last week — he'll double and triple down on his attacks, adding that while it would seem he is merely doing this to discredit his own accusers his strategy is "actually far more dangerous — and brilliant — than that."
"It would seem to those of us that have covered #MeToo and the countless men it brought down, to those prompted to share our story and those in industries where shifts have already taken place, President Trump's self-serving jabs would have little effect," Cupp stated before highlighting that Trump has already engaged in — and won– other cultural and political battles with the NFL, FBI and media.
Featuring poll numbers that show conservatives are highly skeptical of the movement and the population in general feels it makes it harder for men in the workplace, Cupp said that this is a situation in which Trump can easily flip public perception and opinion.
"For #MeToo proponents, the mistake will be in assuming Trump can't turn back the clock," she concluded. "He can and he will try. Here is hoping they are ready."
Watch the clip above, via HLN.