'It's Beyond State TV!' Media Critic David Zurawik Calls Fox's Primetime Hosts 'Propaganda Puppets'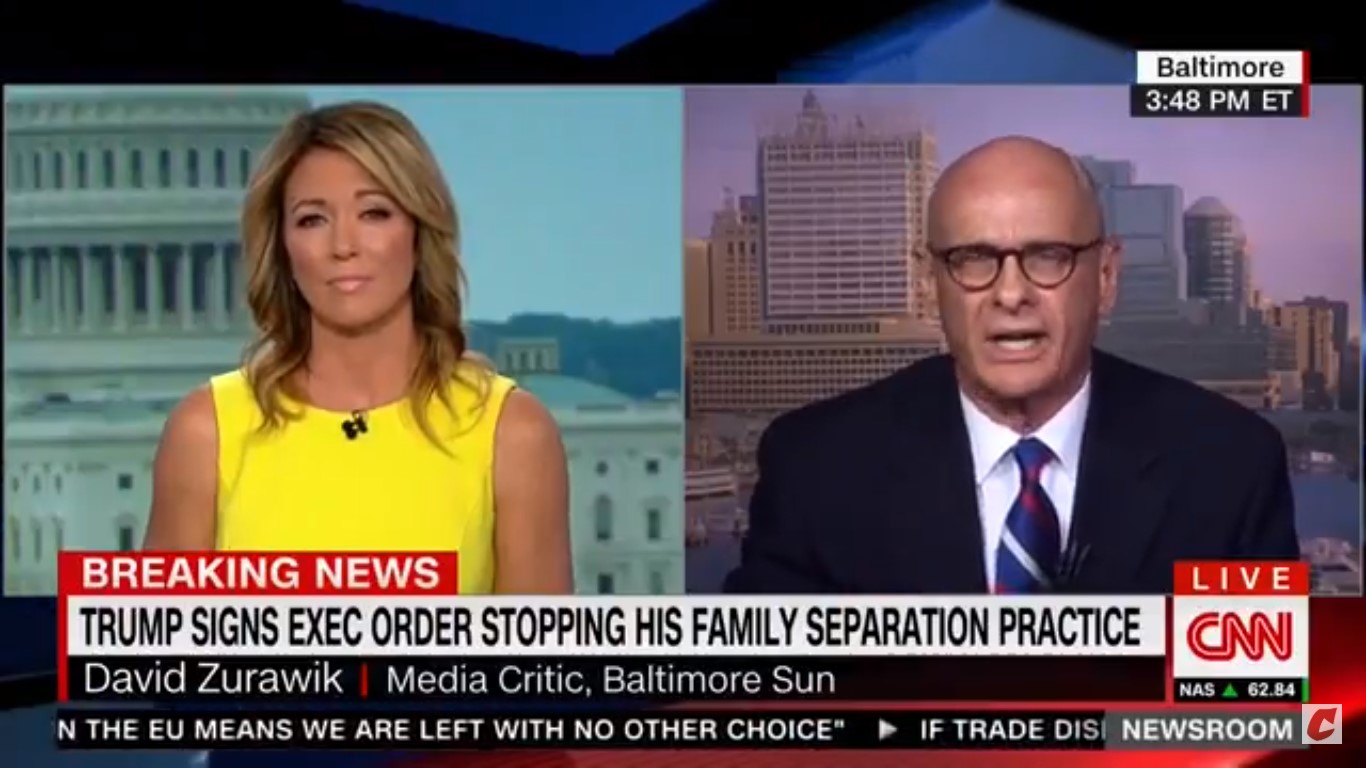 In the wake of widespread outrage over the Trump administration's "zero tolerance" immigration policy, the president's biggest media cheerleaders have struggled to put together a coherent defense of the president. Nowhere was this more apparent than Fox News' primetime broadcasts, which featured Laura Ingraham calling child detention centers "summer camps" while Tucker Carlson railed against the "preening" ruling class that wants to "change your country forever."
The way Baltimore Sun media critic David Zurawik sees it, not only did Fox come across as looking foolish in its attempts to cover for the president in the midst of a humanitarian crisis, the primetime hosts sounded like worse than state-run TV propagandists.
Noting that Fox News made a ratings-based decision a while ago to be the place for Trump supporters to feel welcome, Zurawik said they have since "tripled-down" on the strategy, something he feels they'll regret down the road.
"It looks good now, because they have ratings," he stated. "I don't think there is any thinking person in this country that doesn't believe Trump is going to end in infamy. If you are in bed with him as a media company the way Fox News has become, you will live with that."
He then turned to the primetime hosts. Highlighting that he had already written on how they couldn't even come up with a "semi-credible way of defending what Trump was doing," Zurawik absolutely went off on their coverage.
"Their primetime lineup was straight propaganda," he exclaimed. "Propaganda puppets! It's unbelievable. It's like a communist country when you watch those shows. It's beyond state TV!"
He went on to point out segments by Carlson and Ingraham, further noting that Tucker told his viewers that only Fox News was telling the truth and other media outlets were lying.
Watch the clip above, via CNN.